I've been living in Boston on-and-off for 1.5 years now, and over that time, I've sampled many vegan restaurants (much to the dismay of my wallet). Here are my absolute favorite spots across the city. Stay till the end for a free map!
1. My Thai Vegan Cafe
Location: Chinatown
Type of food: Asian fusion, vegan only
Price range: $8-18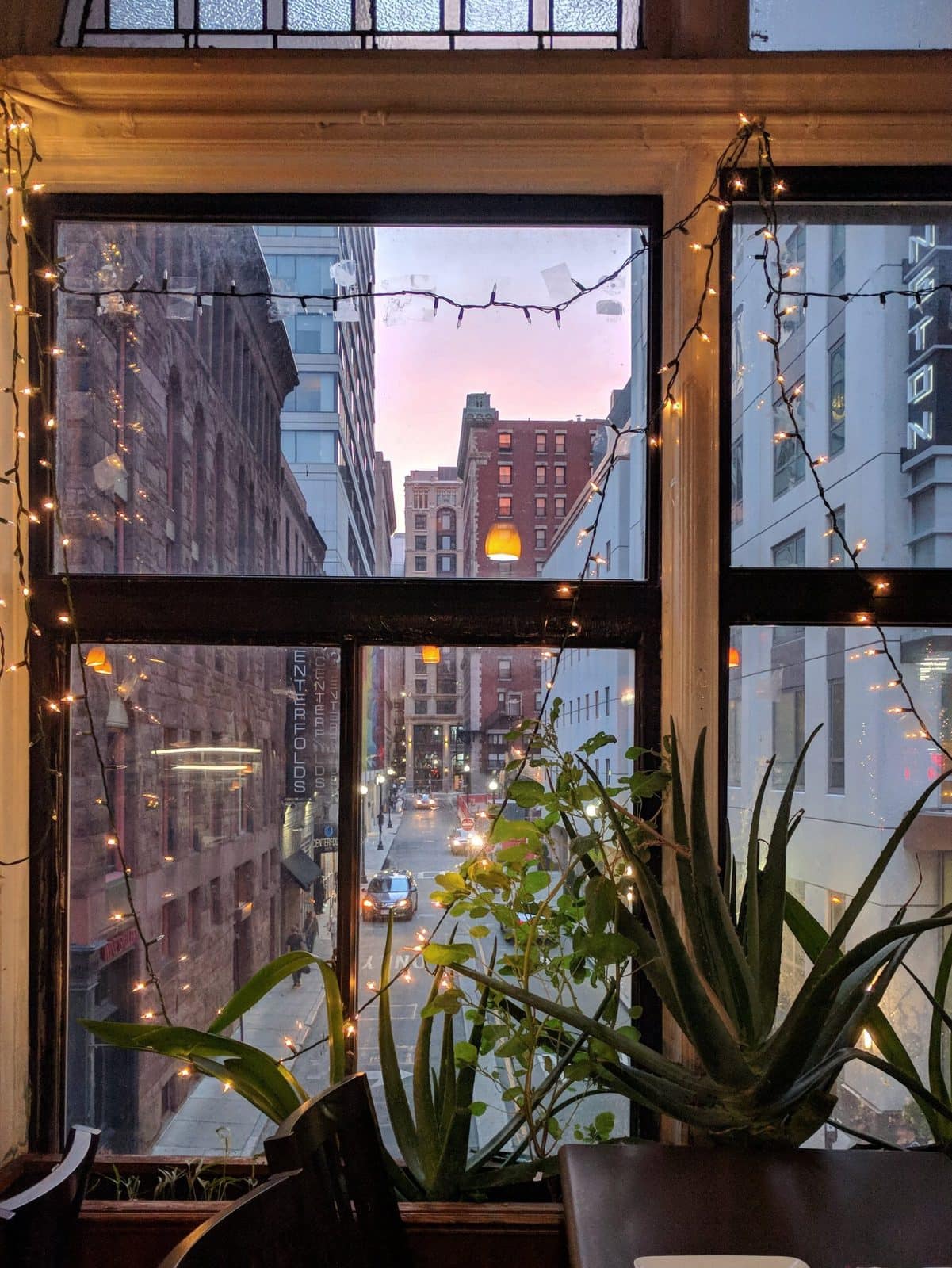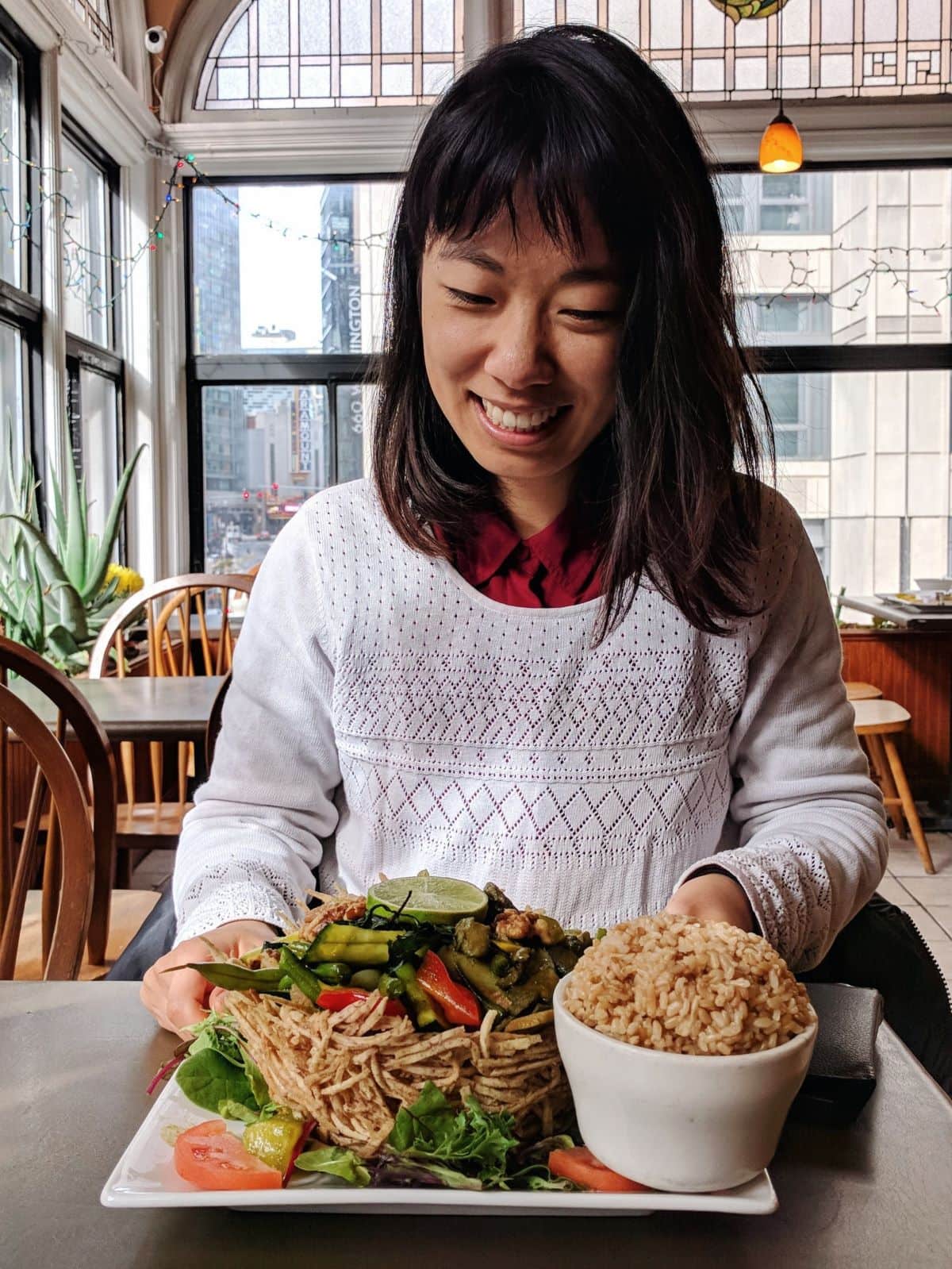 My Thai has been one true love for almost 7 years now. During my very first visit to Boston, I stumbled upon this vegan spot in Chinatown, and gave it a try. The entryway to the restaurant almost put me off, as you have to go up this foul-smelling and worn-down staircase. But when I reached the top of the stairs, I found a perfectly-fine dining area full of plants, and offering a lovely view of the city.
Pronounced "me Thai," My Thai is family-run vegan fusion restaurant. The owners are actually Vietnamese, and that's why "my" in the name is pronunced "me." This translates as "American Thai."
You'll find an extremely extensive menu, offering dishes from Pad Thai to curry to "fish." Prices are also very reasonable, ranging from $8-18. Unfortunately, as much as I rave about the food, the dishes are hit-or-miss. After lots of trial and error, I can recommend the following:
Pad kee mao with veggie chicken: an absolute dream of wide rice noodles with green onions, fried eggplant, basil, and "chicken." It is quite oily, but so good.
Half pineapple: you get half a pineapple (what a surprise) carved out and filled with veggies and all kinds of veggie meat. This is a nice mix of sweet and savory (please scoop out the pineapple flesh and eat it though–it pains me when it's just tossed after haha).
Bird's nest: a traditional Chinese dish, with veggies and vegan protein resting on a "nest" of fried taro. 
Choo chee fisherman: the waiter told us before ordering that the dish "wasn't very popular" haha, but I found the veggie fish quite tasty. 
The last three dishes are more "specialty" items, and do cost nearly $20, but they easily feed two people. I also used to love their bubble tea (the strawberry was so good!), but the tapioca pearls can be really hard sometimes. It's up to you if you want to take that risk.
Also keep in mind that the waitstaff may not speak very much English, and that service can be slow. I still love this place, but please keep your expectations realistic. 
2. Beatnic
Location: Back Bay
Type of food: American, vegan only
Price range: $8-15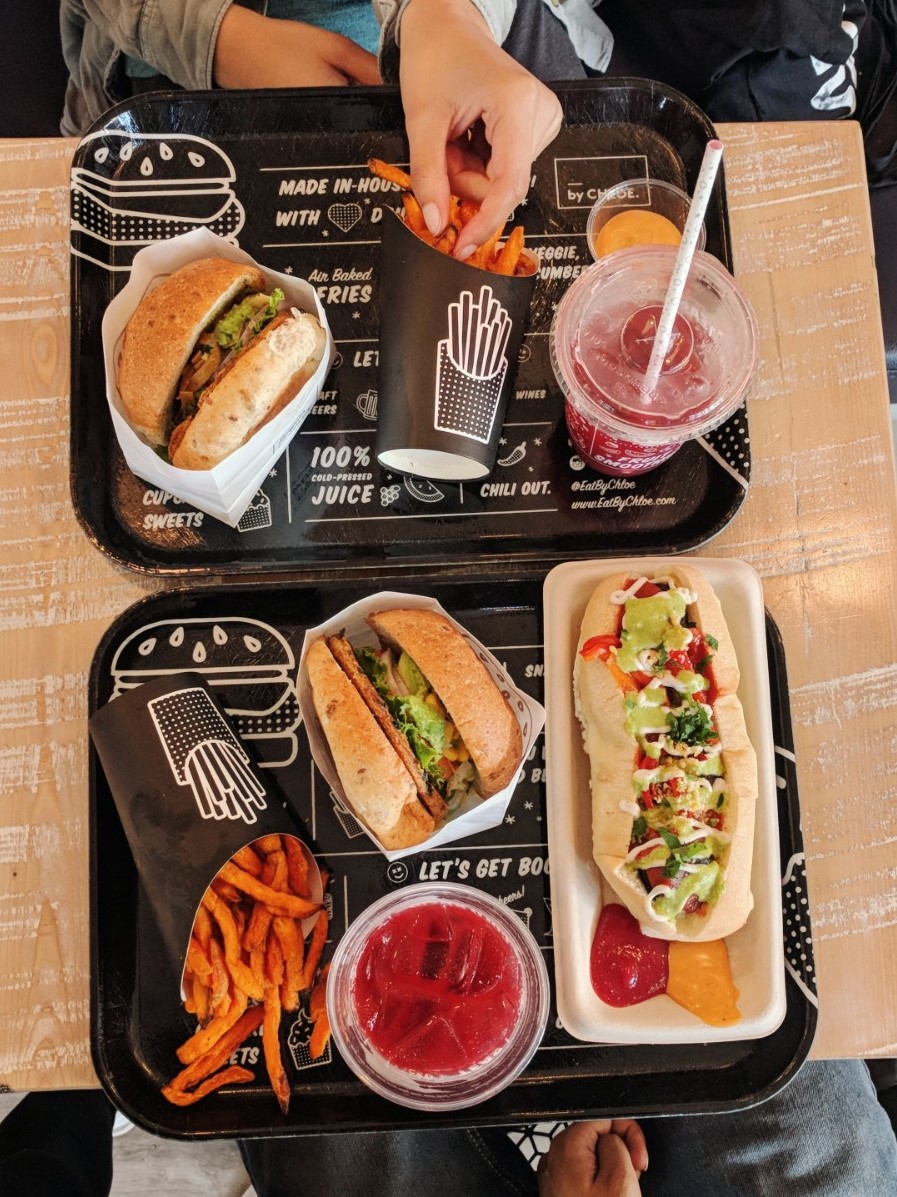 This is a vegan fast-food chain with many locations across the US, Canada, and UK. You'll find burgers, wraps, salads, and delicious air-baked fries (get the sweet potato ones with chipotle mayo!). There are also many vegan sweets and refreshing specialty lemonades. 
I highly recommend getting the burger combo, as you'll get a burger, fries, and drink. I also liked the Crispy Chicky salad, but I'd avoid the BLT, as it wasn't very filling, and the "bacon" tasted a kind of burnt.
Even better, the interior of Beatnic is always insta-worthy, featuring quirky wallpaper and hanging chairs. 
3. Grasshopper
Location: Allston
Type of food: Asian fusion
Price range: $11-17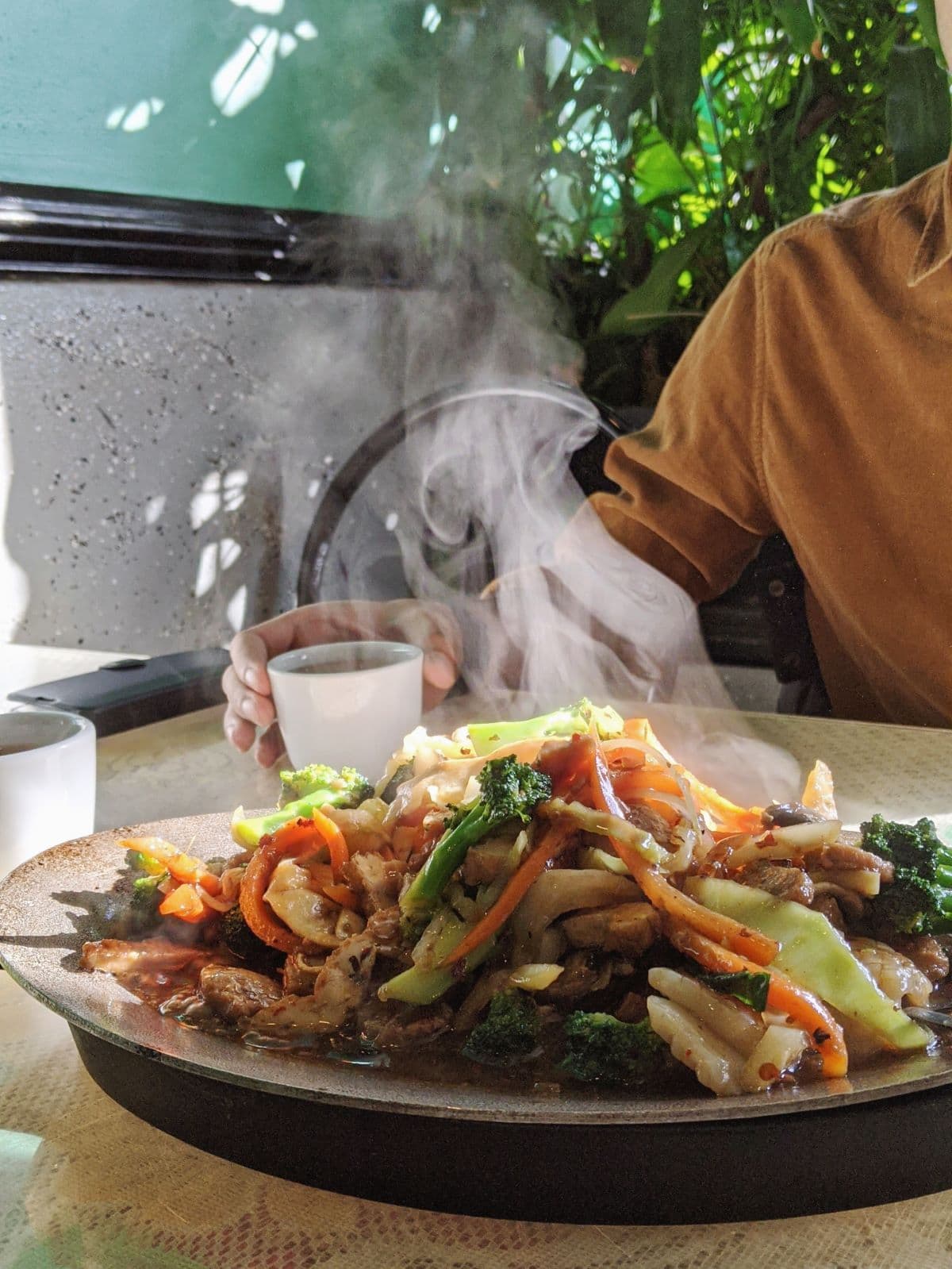 Grasshopper almost unseated My Thai as my favorite vegan restaurant in Boston, but the truth is that the flavors aren't really similar enough to be compared. Grasshopper is another Asian fusion restaurant, offering large portions and affordable prices. The lunch specials are an incredible deal, as you get get a full meal for $8 before tax and tip.
I especially like the Sizzling Platter, full of various veggie "meats" and "seafood," and the Lemongrass Seitan. I didn't love the vermicelli as much, since it was plain, and came with sauce and veggies on the side.
4. Veggie Galaxy
Location: Cambridge
Type of food: American
Price range: $10-16
Veggie Galaxy is a classic American diner that's fully vegetarian (and eveything can be made vegan). You can grab a booth or a stool at the bar, and sit down to enjoy classics like mac n' cheese, chick'n alfredo (with cauliflower alredo sauce, or chik'n and waffles. 
There's also a selection of 100% vegan desserts, including Boston cream pie, layer cake, and cheescake. 
5. Rhythm n' Wraps
Location: Boston (near Boston University/Allston)
Type of food: American
Price range: $10-17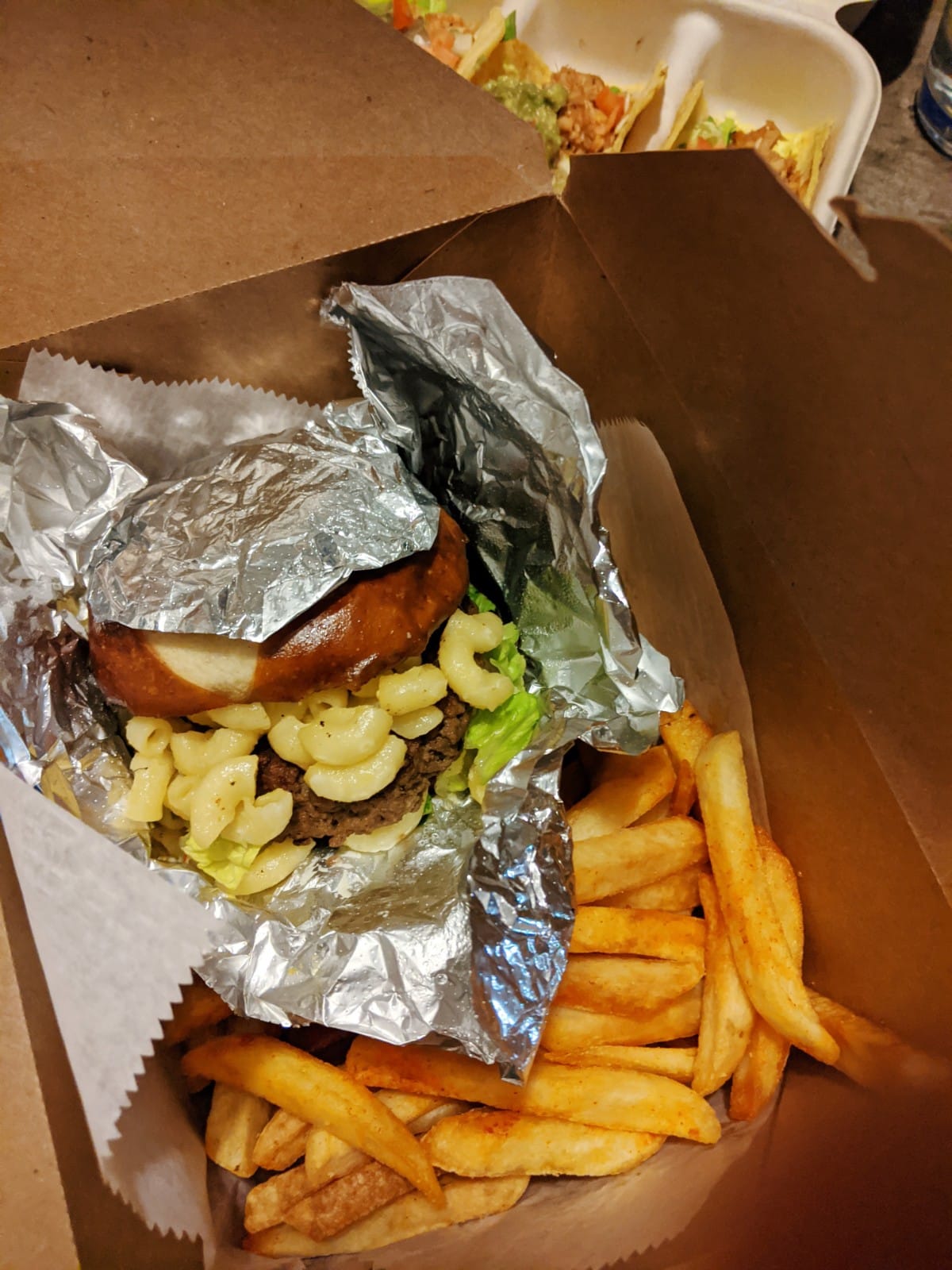 This is a Black-owned vegan restaurant that's full of comfort food like burgers, tacos, and fries. One of their signature items is the Big Shug burger, which comes with an Impossible meat patty AND grilled mac n' cheese (basically loaded with goodness). I also like the Pull Up tacos, which are filled with BBQ pulled jackfruit, but aren't as filling (tacos never are anyways).
Rhythm and Wraps is also on the app Food for All, which offers leftover food at a discounted price. You can get a bowl for $6 towards their closing hours. I've tried this before, and can recommend it (the tofu, plantains, and chipotle mayo are great).
6. Life Alive
Location: multiple (Cambridge, BU, Back Bay)
Type of food: Fusion (American and Asian-inspired dishes; also known for smoothies & smoothie bowls)
Price range: $9-11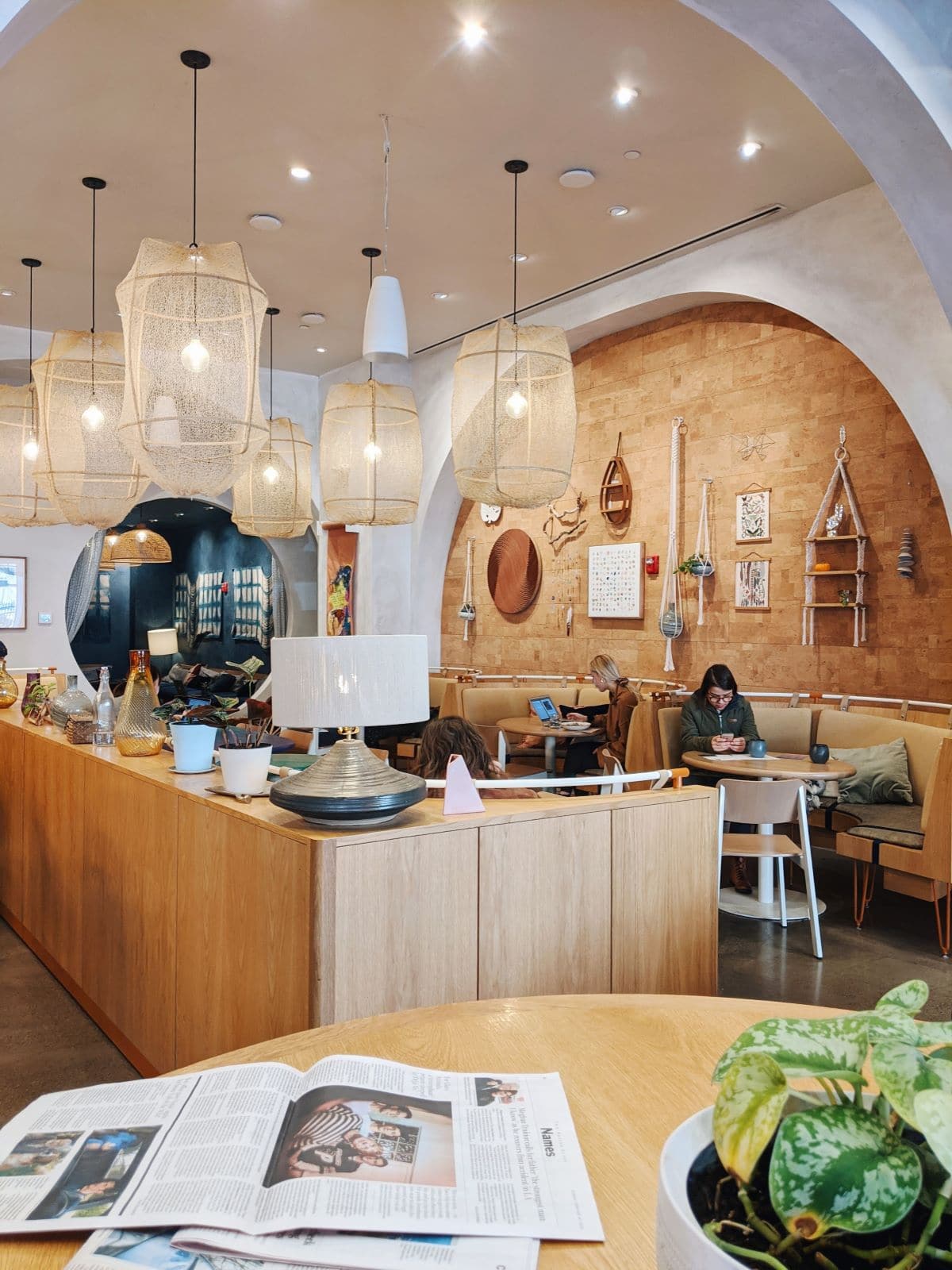 Life Alive offers a variety of healthy vegetarian eats (there are many vegan options). The cafe is probably best known for its smoothies and smoothie bowls, and for its aesthetic setting. The Boston University and Back Bay locations are an Instagrammer's dream, featuring plants, wicker lamps, and cozy seating. 
The food is decently priced, but isn't always the most filling. I've tried both their ramen and rice bowls, and was hungry shortly after. The smoothies are delicious, they're a bit pricey at $7-8. I still like Life Alive, but I usually go only if I plan to spend some time there to work (the BU location often has people studying and working). 
7. Red White
Location: Back Bay
Type of food: Japanese
Price range: $12
Located on the very posh Newbury street, Red White is a fully vegan Japanese restaurant offering rice bowls and noodles. You can also build your own dish, though this option is currently unavailable due to Covid, and the rest of their menu is also limited. 
I didn't love their takeout ramen, but I did really enjoy building my own noodle bowl back in normal times (the Monk curry was well-balanced). 
Seating is casual and very limited, so be ready to wait a bit or get takeout during busy times. You can take that takeout and enjoy it along the banks of the Charles River, which is just a few blocks away. 
8. Zhu's Vegan Kitchen
Location: Brookline Village and Arlington
Type of food: Asian
Price range: $13-15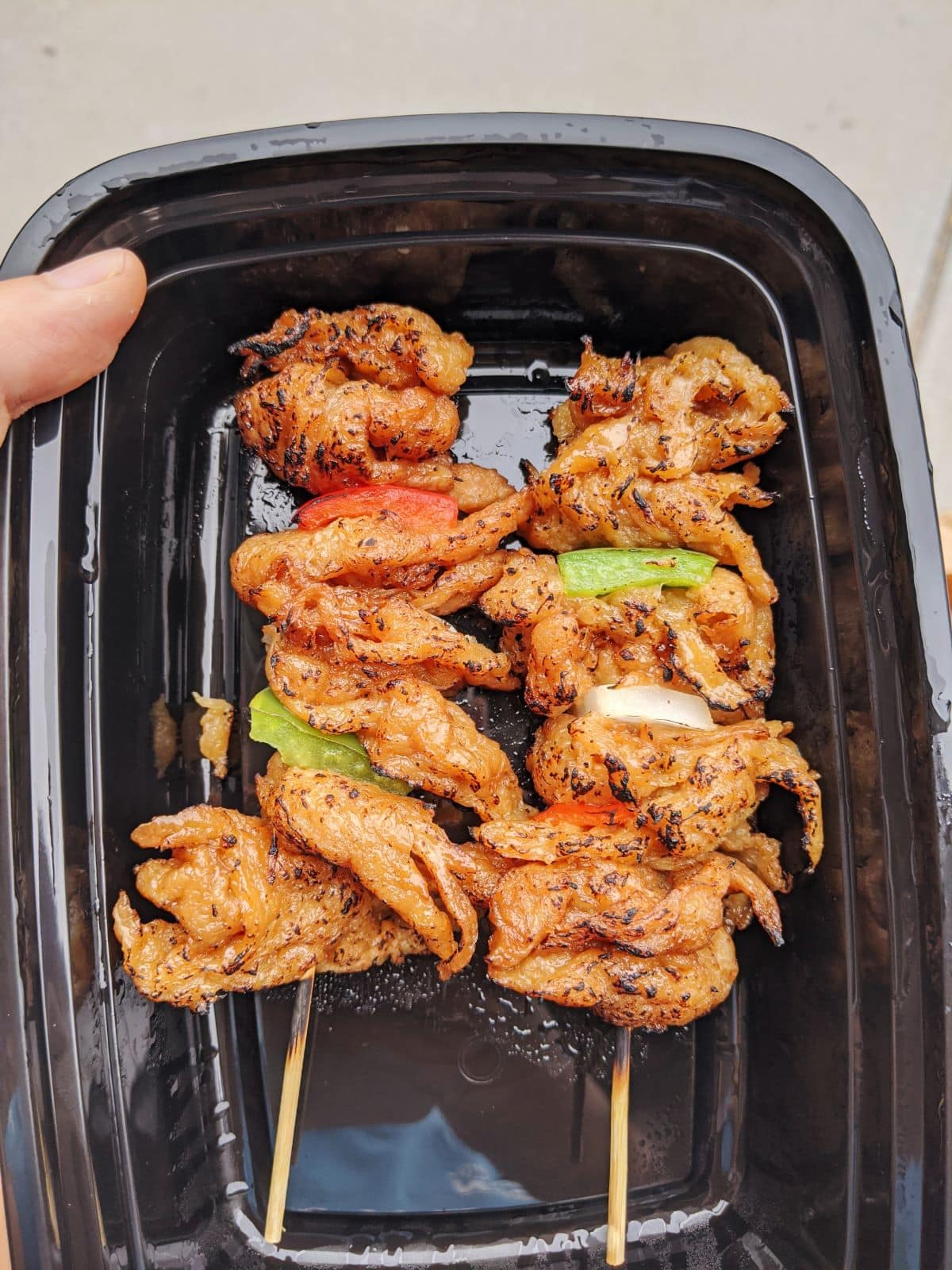 Zhu's offers an extensive menu of veganized Asian dishes, including Kung Pao Eggplant and General Tso's Soy Protein. The main dishes have been decent, but nothing too notable, in my opinion. The soy skewers, however, are really good. They're crisp on the outside, meaty on the inside, and have a well-balanced sweet and salty flavor.
9. FoMu
Location: multiple (Allston, Fenway, Northeastern, Jamaica Plain)
Type of food: ice cream
Price range: $5-9
FoMu is the place in Boston for vegan ice cream. The flavors include classics such as strawberry, chocolate, and vanilla (my favorite combo), and also more unique seasonal fare, like Blueberry Shortbread. You can also indulge in  ice cream cookies and sundaes.
The ice cream is made with a cocout base, so keep in mind that some flavors may taste very coconutty. If that bothers you, I would recommend avoiding the "plainer" flavors like vanilla, and going for a fruit flavor like strawberry.
The ice cream can also be pretty expensive, so if you're going with a friend, consider splitting a larger single order than getting two separate orders 🙂
Learn more about the best Boston vegan ice cream spots. 
Liked this post? Pin it for later and share it with others!