Boston in the rain can be pretty dreary, but there are luckily plenty of indoor things to do in the city. After living in Boston for almost 3 years, I've had a chance to experience plenty of rainy day activities. Here are my favorites, which are perfect for individuals, friends, or families.
Read until the end for a free, interactive map of all these activities!
Indoor Things to Do in Boston on a Rainy Day
This post contains affiliate links, meaning that I may earn a small commission at no extra cost to you. This income allows me to keep this site running, and your support is much appreciated!
1. Go bouldering or rock climbing ($30+)
Bouldering and climbing are exhilirating full-body workouts. There are several locations across the city via Central Rock Gym (North Station, Fenway, and Cambridge) and Boston Bouldering Project (Somerville). These spots welcome both beginners and experienced climbers.
2. Visit the Mapparium, an immersive stained-glass globe ($0-6)
Located in the Christian Science Center, the Mapparium is 3-story-tall globe built in 1935. You can enter the globe on a guided tour and see how much the world/map has changed after all these years. Even if you aren't a history buff, the globe itself is beautiful and worth a visit. Tickets for kids under 17 are free, while they cost $6 adults; you must reserve in advance during this time. While you can't take photos of the actual globe, there is a backdrop in the lobby that you can use.
3. Play games at an arcade
Play skee ball, pinball, or your other favorite arcade games at these arcades in the city:
4. Get creative at Muse Paintbar ($35+)
Whether you're new to painting or more experienced, going to a painting studio is a cozy rainy day activity. At these sessions, an instructor guides everyone step-by-step through a preselected painting. There is food and drink available for purchase, and all ages are welcome at most events (just double-check the listing).
Muse Paintbar is an especially good location as it's in Assembly Row, an outdoor mall. Grab a bite to eat at the many restaurants, or go shopping once you're done painting.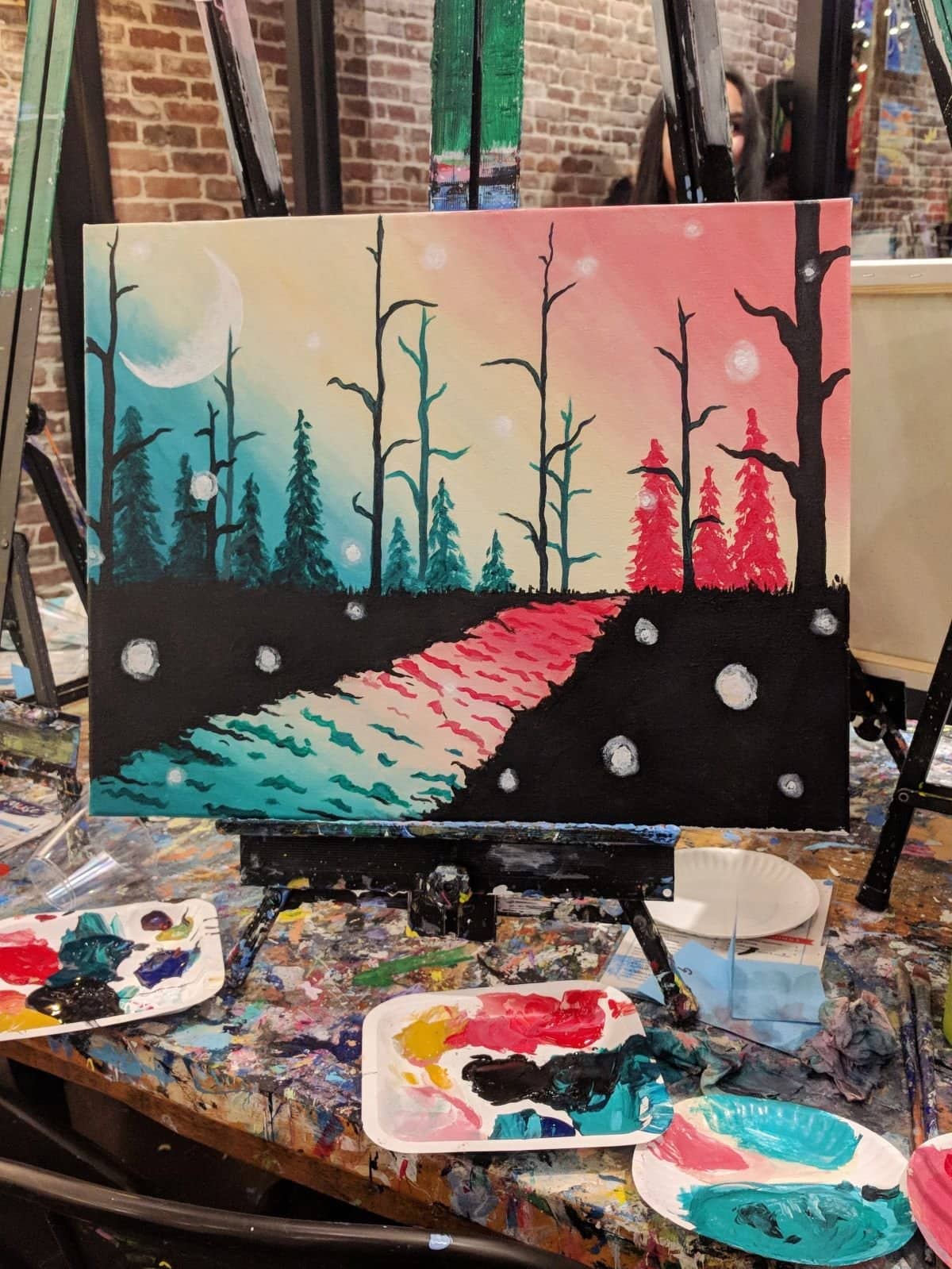 5. Challenge yourself at Boda Borg's escape rooms ($24-36)
Boda Borg in Malden offers a variety of escape rooms, or "quests," ranging from physical to mental challenges. You must go in groups of at least 3, making this a great gift for a group of friends or a family. You can purchase a 2-hour or 4-hour pass, and you can try as many rooms as you want during that time. Just be sure to wear closed-toe shoes and athletic clothing!
6. Have high tea at the Boston Public Library ($56+) or just visit the library (free)
The BPL is a classic thing to do in Boston, and it's well worth a visit if you haven't been. The main reading room, stairway, and courtyard are some of the most instagrammable places in Boston.
If you've already visited and are looking to splurge a bit, then consider having afternoon tea in the Courtyard Tea Room. Tea is offered Wednesday through Saturday, with the weekdays being $12 cheaper. Be sure to make a reservation online before going.
If you're plant-based, the tea doesn't look super vegan-friendly (though there are vegetarian options), so I'd recommend my favorite Boston vegan restaurants instead.
7. Try axe throwing ($30+)
If you want to blow off some steam or try something more offbeat, consider axe throwing! There are two locations near the city: Urban Axes in Somerville and Revolution Axe in Everett.
8. Spend the day at a board game cafe ($10+)
Hunker down with your friends or family and see who can win the most rounds of your favorite board games. Knight Moves Cafe in Brookline is a cozy classic. Choose from hundreds of games and treat yourself to some comfort food.
Tavern of Tales in Mission Hill has a more modern feel, and has a smaller selection of specific games.
9. Visit the oldest library in Boston ($40)
The Boston Athenaeum is a beautiful historic library just a few blocks from the Boston Common. Go and ogle at the white arched ceilings and colorful rows of books in the iconic 5th floor reading room. There's also a balcony with a close-up view of the city skyline.
A day pass costs $40, and you have access to the entire library. Pre-COVID, you were able to get a day pass to the first floor only (not the most exciting) and see the rest of the library on a $2 tour. The current $40 is pretty pricey, and I personally wouldn't recommend it unless you're planning to spend the whole day there, but hopefully the old passes and tours return in the future.
10. Go bowling (~$10)
Whether you're aiming to get strikes and spares, or just avoid getting gutterballs, here are some places to go bowling in Boston:
11. Visit the SoWa Vintage Market
The SoWa Vintage Market in the South End is open on Sundays from 11am-4pm. There, you'll find a variety of vendors and unique items, ranging from clothing to furniture to housewares. Afterwards, you can walk upstairs to the independent art galleries and admire the work of local artists.
12. Go roller or ice skating ($6-15)
In the winter months, you can ice skate at several rinks across the city run by the Department of Conservation & Recreation. Skating itself is usually free, but rentals are a small fee.
If ice skating is out-of-season, you can go roller skating at Chez vous in Dorchester.
13. Visit the New England Aquarium ($30+)
The New England Aquarium is home to thousands of marine animals, from fish to penguins to sea lions. You could spend hours learning about the different species, their habitats, and the aquarium's conservation efforts. To save time, consider getting a skip-the-line ticket.
14. Paint pottery at Clayroom ($20+)
Whether you want a hands-on activity for kids, a group outing, or a relaxing evening, Clayroom in Brookline allows you to get creative and decorate a useful piece of pottery. Once you're done painting, the studio will fire the pottery for you, and you'll be able to pick it up later.
15. See a concert
Boston has a vibrant music scene, ranging from classical to rock. You can listen to live music at the House of Blues in Fenway while chowing down on classic New Orleans food. Or, support up-and-coming Berklee College of Music students at their free performances. Symphony Hall also frequently has talks and concerts.
16. Visit one of the many museums in the city
Whether you like science or art, there's a museum for you in Boston. Some popular options include:
If you have a local library card, you may be able to get free or discounted passes to some of these museums. Check out your library's website for more details on picking up these passes!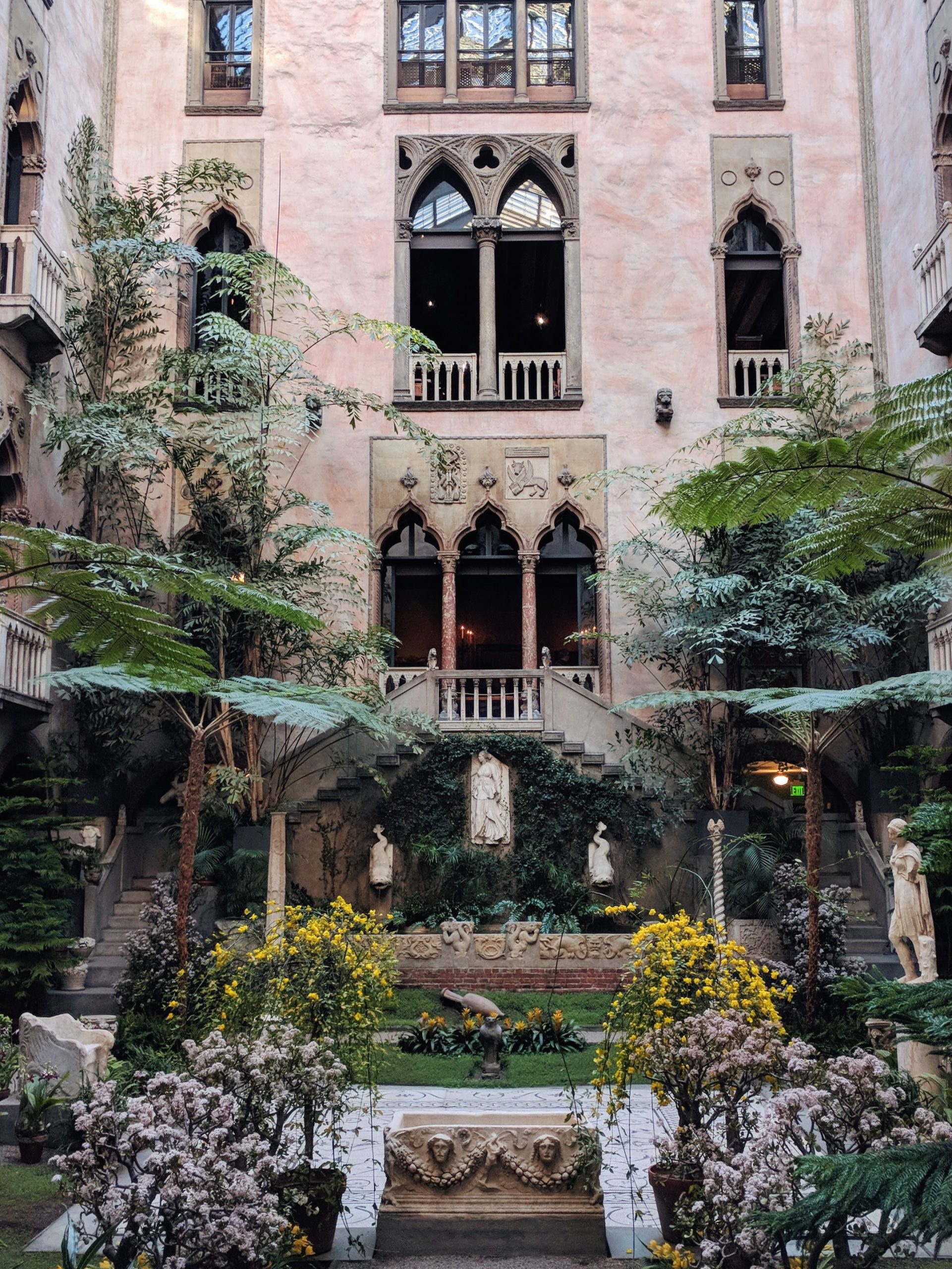 17. Go swimming at MIT ($15)
MIT has an extensive gym open to students and the public (you can buy a day pass for $15). Their swimming pool is Olympic size and they also have a smaller and shallower teaching pool. While it's not the place to really relax, you'll be able to get a good workout in. Be sure to check hours before going, as there are often meets or practices in the Olympic pool.
If you're looking for a more "fun" swimming experience, the Water Park of New England is a 30 minute drive from Boston. It has massive slides, a lazy river, and a jungle gym. Tickets are around $50.
18. See a movie at an independent theatre ($12-14)
Going to a conventional movie theater is great, but if you're looking for indie films or a more classic film-watching experience, consider Coolidge Corner Theatre in Brookline or Somerville Theatre in Davis Square. These theatres have beautiful interiors with the classic red curtains.
Make it an evening and eat at a nearby restaurant, or browse the local shops. Both theatres are conveniently-located near T stops and in bustling squares.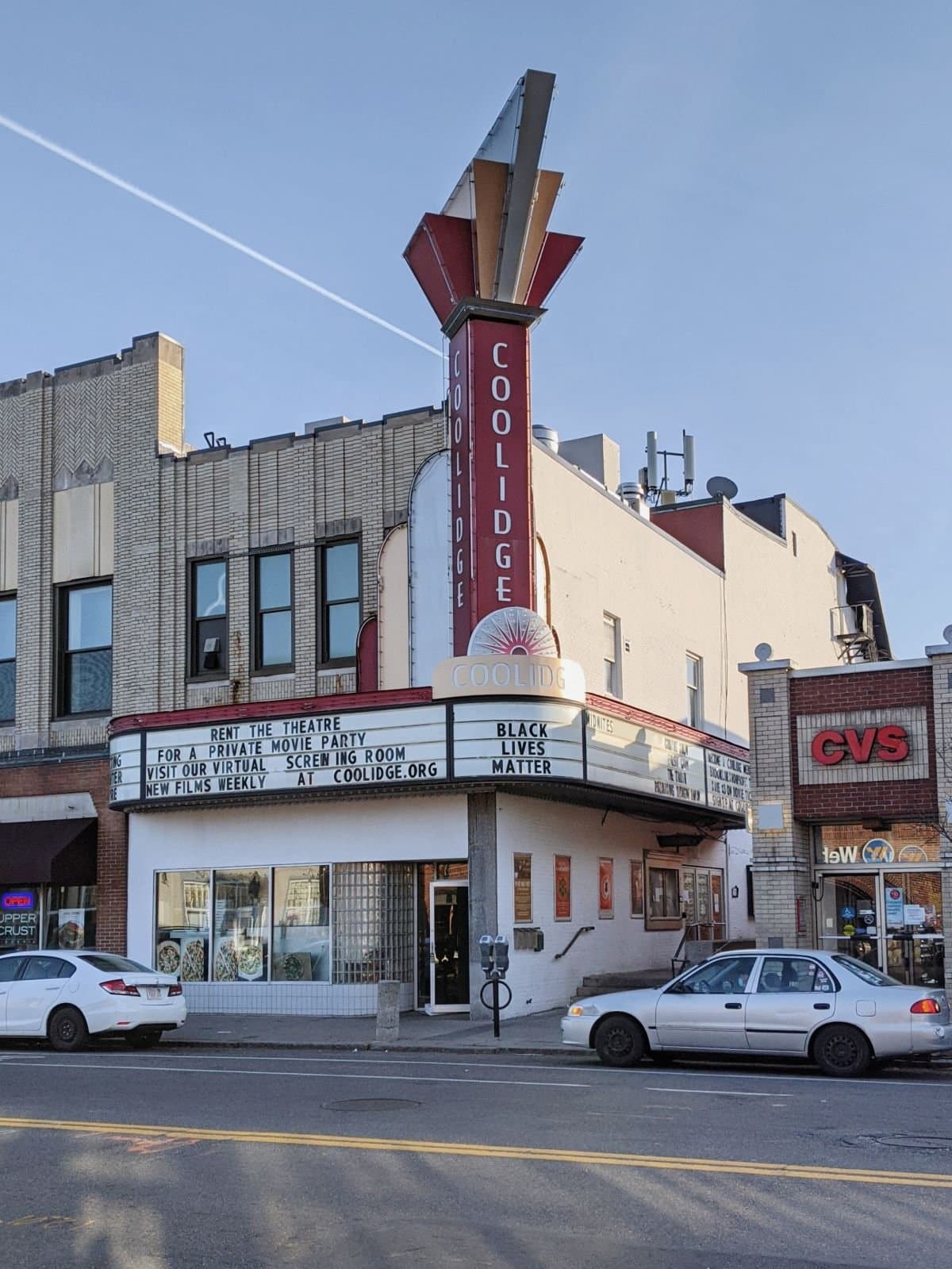 Map of Boston's Rainy Day Activities
Here's an interactive Google Map of all these spots. Click the icon on the top left to see the names of these places and explore activities near you!
Let us know if you have any other activities you'd add to the list!