The Berkshires is a region in Western Massachusetts best known for its mountains, farmland, and quaint towns. I had the chance to spend a weekend there last fall, and it was a really lovely trip from Boston.
Here are some top things to do in the region, including hiking and wandering the cute towns.
This post contains affiliate links, meaning I earn a small commission on any purchases you complete through these links. This doesn't cost you any extra, and this income helps me continue to run this website.
When to Visit the Berkshires
The Berkshires are especially beautiful in the fall, as Western Mass is known for its gorgeous fall foliage. We went in the last weekend of September, and conditions then were ideal. The leaves were noticeably colorful, though not quite at their peak, but the weather was still very mild and warm enough to go camping.
If you want to see fall foliage, I'd recommend going in late September or early October. Be sure to check the current year's fall foliage map before you plan your trip though, as conditions vary slightly by year.
The spring and summer are also a lovely time, as you'll get to see the wildflowers and take a dip in the many natural bodies of water. I myself would love to take a summer trip to the Berkshires!
How Long Should You Spend in the Berkshires?
A full weekend should be just the right amount of time. If you're coming from Boston, you need to factor in a 2.5-3 hour drive. We left Boston Saturday late morning to arrive in the afternoon, then returned Sunday in the early afternoon. It felt a little rushed, and we would've liked to do a lot more, but we were also happy with what were able to do.
If you're coming from Boston as well, I'd recommend leaving a little earlier on Saturday morning, or even taking part of Friday off to head over (I wouldn't try leaving Boston during normal post-work hours, as traffic will be a nightmare on Friday evening).
The Berkshires is such a large region that you could easily spend a week exploring the area, but you could also easily do a handful of the most popular things in a day (if you're based close by). Just be careful about traffic and make sure there aren't any major events happening along the Mass Pike⁠—our drive there took way longer than it should've because of an expo in Springfield.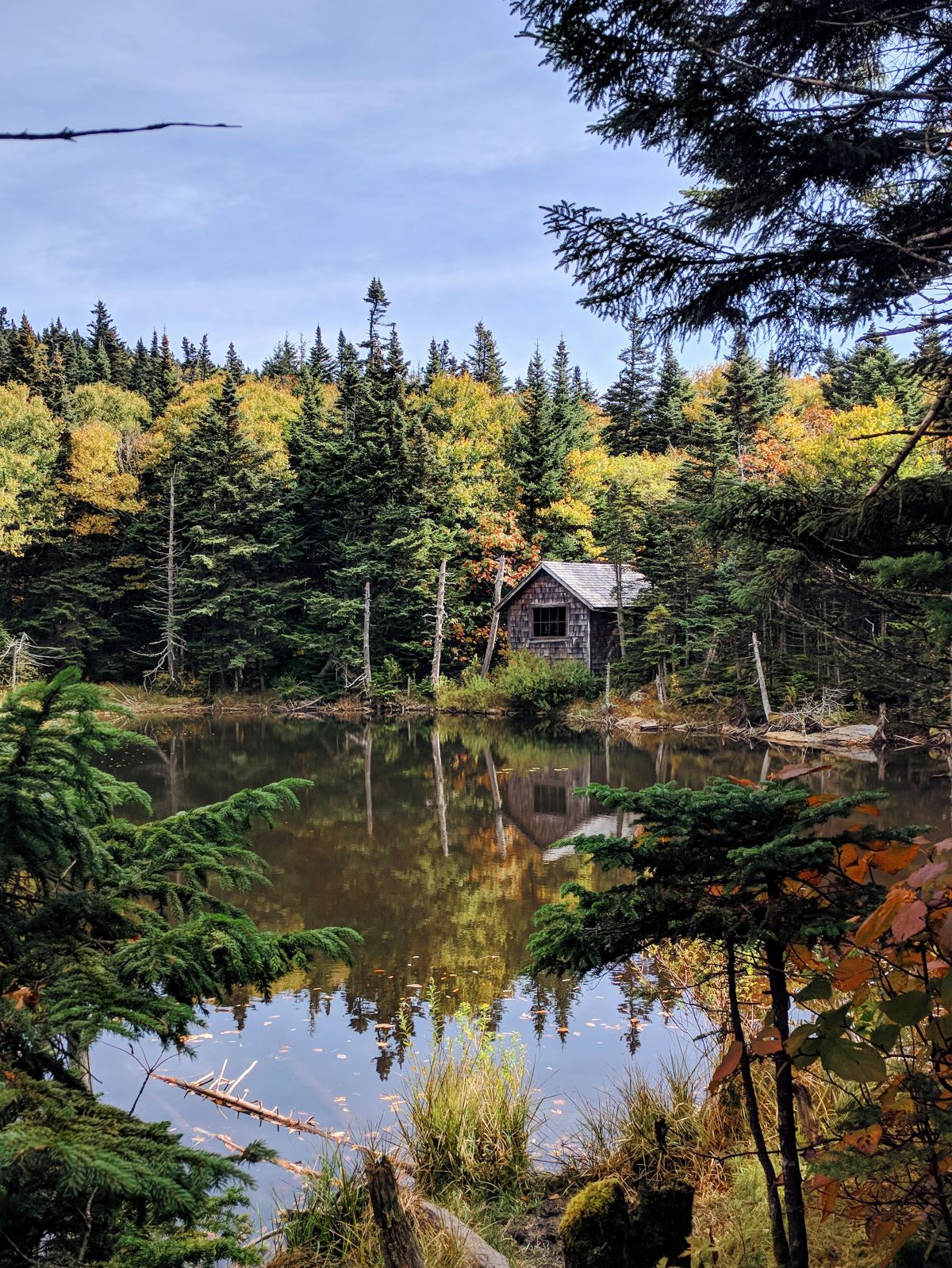 Part of the hike to the summit of Mt. Greylock
Best Things to Do in the Berkshires – Weekend Itinerary
Here's a look at some of best ways to spend weekend in the Berkshires, plus some more ideas if you have extra time.
1. Visit the quaint towns and browse the local shops.

Finders Keepers antique shop in Lee, MA


William & Sons Country Store in Stockbridge, MA
The towns in the Berkshires have such an old-time charm. You'll find lots of antique stores and general stores with local goods. Here are the towns we visited:
Stockbridge
This was by far my favorite town, as it was the most bustling (which is relative, given that these are all peaceful little towns). There were cute shops, restaurants, and dessert shops. You'll also find the historic Red Lion Inn, which has a lovely courtyard for outdoor dining and a front porch lined with classic rocking chairs (sometimes there are even live music performances). They also have a quaint indoor dining room, tavern, and pub.
Just a short walk from the town center, you'll find the Norman Rockwell Museum. If you're not familiar with the Norman Rockwell, he was an American painter and illustrator whose work focused on American culture and everyday life. One of his most iconic pieces, The Problem We All Live With, depicts six-year-old Ruby Bridges (an African-American student) on her way to an all-white school during the era of desegregation.
Lee
This town had the cutest antique store called Finders Keepers. There were two other shops called The Uptown Store (records and vintage music equipment), and Christopher James Antiques & Collectibles. We otherwise didn't find a lot to do, but there are a handful of restaurants.
Lenox
The main attraction in Lenox is Edith Wharton's home, called The Mount. Edith Wharton was an American writer who was the first woman to win the Pulitzer Prize in Literature. Her novels focused heavily on the American elite, and she used her insider status to portray their lives more realistically. Common themes included self-fulfillment, social roles, and repressed sexuality.
Her estate in Lenox includes a beautifully-decorated mansion and lush, green garden grounds. You'll also find frequent events such as author talks, bird walks, and seasonal ghost tours (the mansion is said to be haunted).
The town center is also home to several shops, particularly local art galleries.
2. Pitch a tent at the foot of the mountains (or in the mountains!).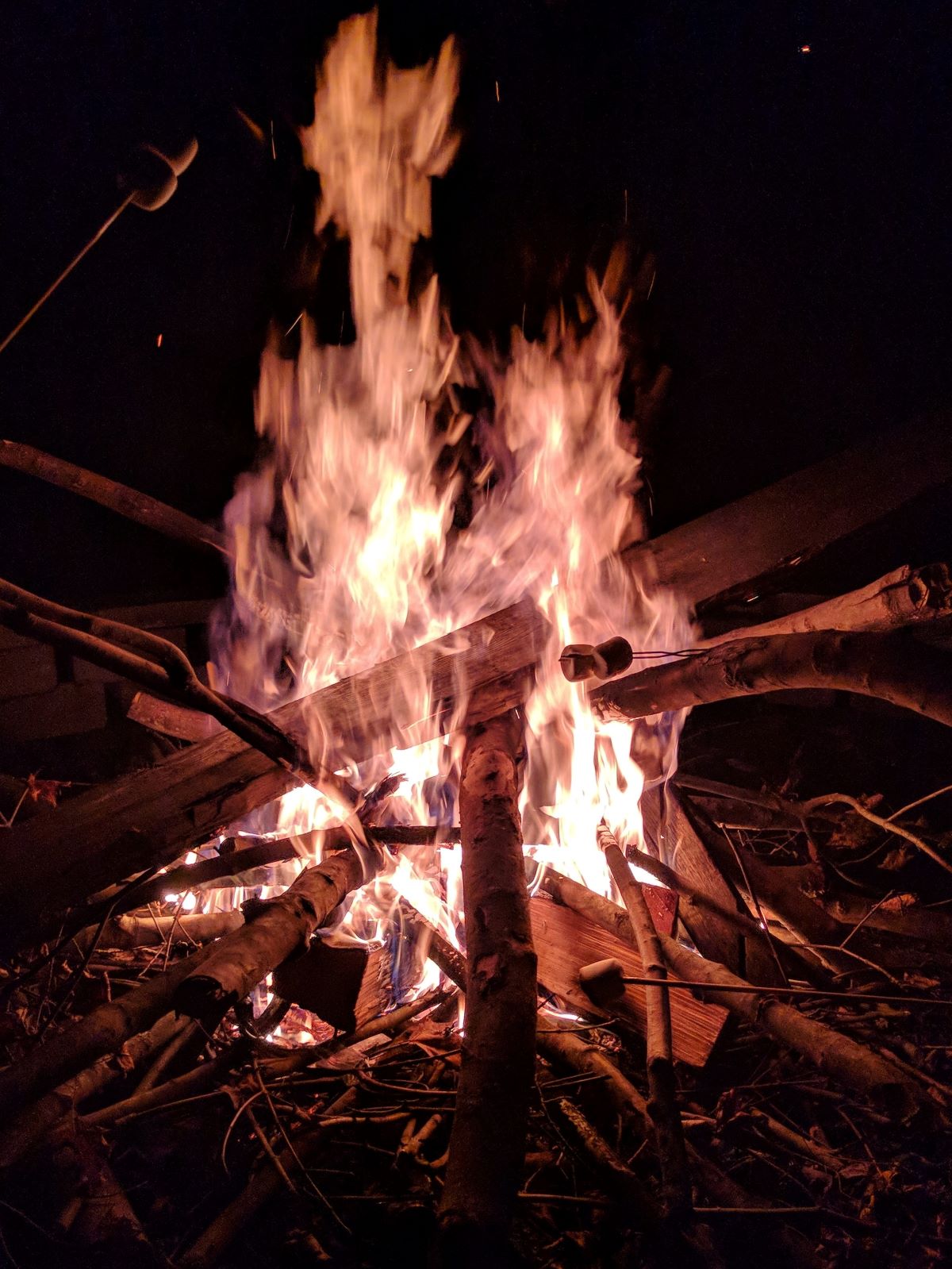 If you're hoping to camp near the Mt. Greylock area, you have two options for campsites:
Mt. Greylock Campsite Park⁠—We ended up staying in this campsite at the foot of Mt. Greylock. It's owned by the sweetest older couple, and they go out of their way to make you feel welcome. It costs around $40 for a pond campsite for one night, and $35 for a regular campsite. We stayed at the pond, which had the loveliest view.
If you like fishing, the owners even provide poles to borrow and worms for free. There just happened to be a bonfire the night we arrived, and they also provided free ingredients and equipment to make s'mores. The next morning, we were also treated to free coffee and pumpkin bread, which had been baked by the couple's friend.
If you come in the summer, they even have an outdoor pool. In all seasons, they have a rec room with tons of board games and free wifi. The bathrooms were also very clean, and the other campers were friendly.
Sperry Road Campground⁠—This campsite is directly on Mt. Greylock. It's a little more complicated though, as it's a hike-in campsite. You need to park your car 1.3 miles away and hike to the campsite with all your belongings. There are also no showers, and they only have composting toilets. Correspondingly, it costs less to camp here, at $8 for MA residents and $10 for non-residents. If you want a real camping experience, this is your place, but if you want some more amenities, I'd recommend Mt. Greylock Campsite Park.
If camping isn't your thing, there are also tons of cute cabins and apartment rentals. Here's a log cabin on the lake in the woods, a stone cottage on the way to Mt. Greylock, and a charming two-bed apartment in Lee. If you prefer hotels, here are the top-rated ones.
3. Hike to the highest point in Massachusetts.
There are lots of options for hiking in the Berkshires, but I wanted to go to Mt. Greylock for the elevation gain. If you're used to the mountains in the Pacific Northwest or the Alps, New England hiking will probably disappoint you⁠—both in terms of elevation gain and views (basically just a bunch of trees). Still, Mt. Greylock is the highest point in the state, at 3489 ft (1063m). If that was the tallest mountain I could get in Massachusetts, I wanted to go there 🙂
We unfortunately didn't have a ton of time to hike, so we started halfway up the mountain at the Mt. Greylock Campground parking lot (the lot for Sperry Road Campsite). The hike to the top from there was about 3 miles with 1100ft gain. If we'd had extra time, I would've liked to start at the bottom from the Haley Farm Trailhead in Williamstown. That would've been 5.4 miles with 2734ft gain.
At the top, there's a war memorial for WWI veterans, a panoramic view, and a lodge where you can stay or grab a bite to eat (they had a pretty decent veggie burger). The view at the top wasn't exactly breathtaking, but it was nice. I'd recommend going into lodge (called Bascom Lodge) just for the view from their windows. The dining area and extra seating area have a lovely view of the mountains from the windows.

The view from Bascom Lodge
Other Activities If You Have More Time
The Berkshires is a large region, and it's impossible to do everything in a weekend. Here are some other ideas of things to do if you have more time, or are just looking for alternatives:
Visit a farm to pick apples, corn, or berries (depending on the season). The Berkshires is a rural region after all, so it makes sense to spend some time on a farm.
Check out the Retro Pop Shop. This store is technically in Lee, one of the towns I recommended visiting, but it's far out from the town center. I only saw this shop when driving by, and really wanted to turn around and take a look around. According to reviews, you'll find tons of retro signs/posters and quirky objects.
Go to Charles H. Baldwin and Sons. A local friend recommended this store to me, but it was a little out of the way in West Stockbridge. The shop is best known for its vanilla extract and other extracts and spices. You'll also find local candy, toys, and souvenirs.
Hiking Gear I Recommend
If you're planning to shop on Amazon, I have some affiliate links for products that I use and love. If you want to avoid Amazon, consider shopping instead at REI or Dick's Sporting Goods or buying from a small, local shop.
Trekking poles—These are helpful for hikes with significant elevation gain, as they take some strain off of your legs; they also have kept me from falling on steep descents. I use Black Diamond Distance Carbon Z poles. They're pricey, but I really wanted high-quality, lightweight Z-fold poles since I was hoping to use them for trail races. If Black Diamond is out of your budget, these Foxelli poles and Paria poles are well-reviewed. I didn't feel that I needed poles on the hike I did, but they were still helpful.
Hiking boots—I purchased Clorts boots a few years ago since they were the most affordable hiking boots I saw on Amazon. The model I got back then is now unavailable, but this pair looks similar and has more ankle support than mine.
Hydration pack—I didn't bring my hydration vest on this hike, but I use this Triwonder one for my trail runs and shorter hikes. I like that it doubles as a small backpack at 10L, has a phone pocket on the left chest, and lets me secure my poles on the back with the adjustable elastic. You also get a free emergency blanket and whistle with the pack.
I hope this gives you a better idea of things to do in the Berkshires! Be sure to take proper precautions, and enjoy the beautiful region.
If you're planning to spend more time in New England, you might also like these posts:
6 Day Trips from Boston by Train
Hidden Gems in Salem, Massachusetts
Best Hikes in Maine's Acadia National Park
Liked this post? Pin it for later and share it with others!