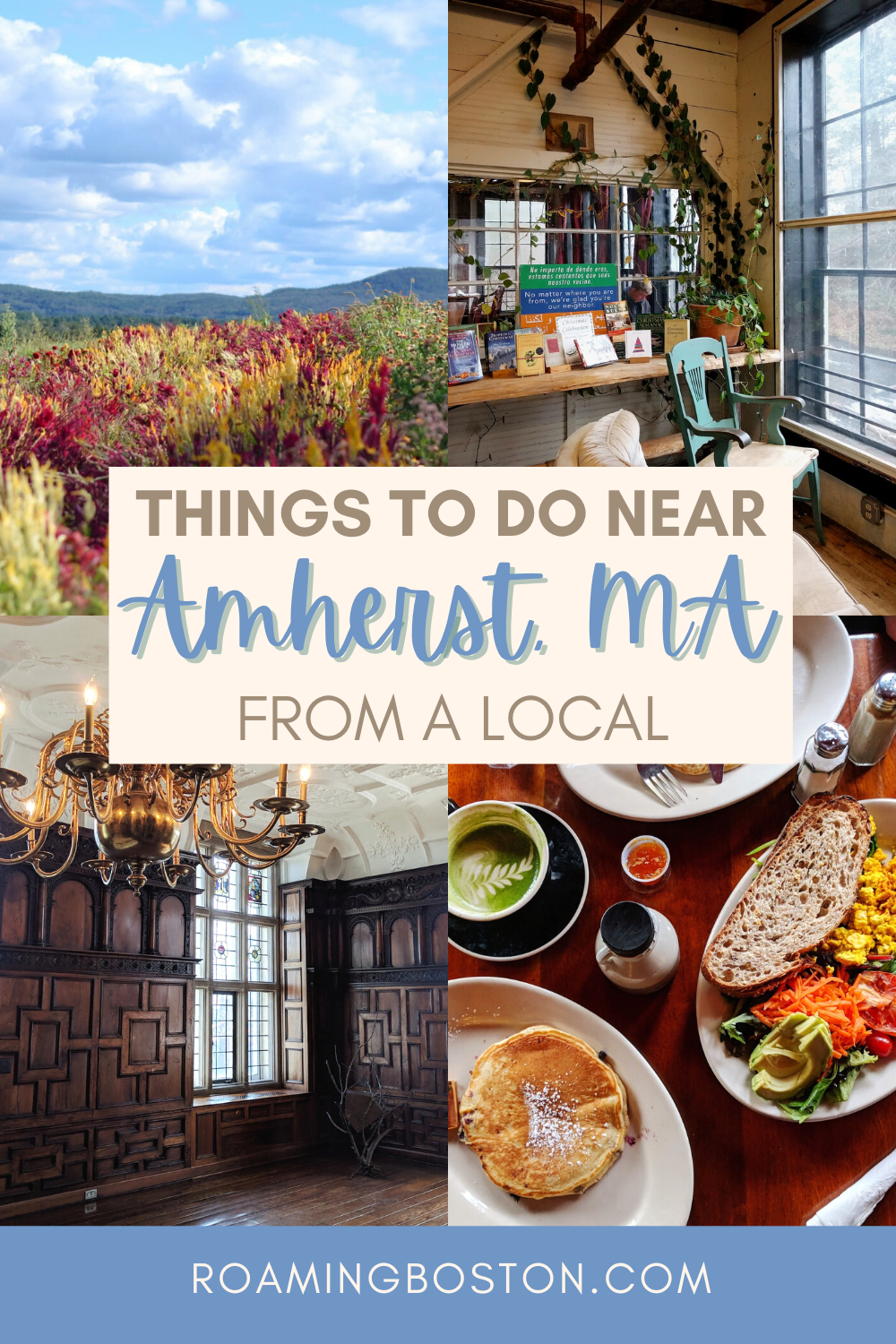 Amherst, Massachusetts is a small college town in Western Mass with beautiful landscapes and many unique things to do. Take it from me, an Amherst College grad who spent a few years in the Pioneer Valley.
In this post, I'll share some of the best things to do in Amherst, including activities near Amherst College, in the town of Amherst, and in surrounding areas. Stay until the end for a free, interactive map of all these spots!
This post contains affiliate links, meaning that I may earn a small commission on any purchase through those links, at no extra cost to you. This income keeps this site running, and your support is much appreciated!
Things to Do at Amherst College
Since Amherst College is such a big part of the town of Amherst, this section is dedicated to unique activities on-campus. If you want to spend more time in the town center and beyond, skip to the next sections (though I still recommend reading this, since you may discover something new about campus, even if you're familiar with it).
1. Pick flowers at Book & Plow Farm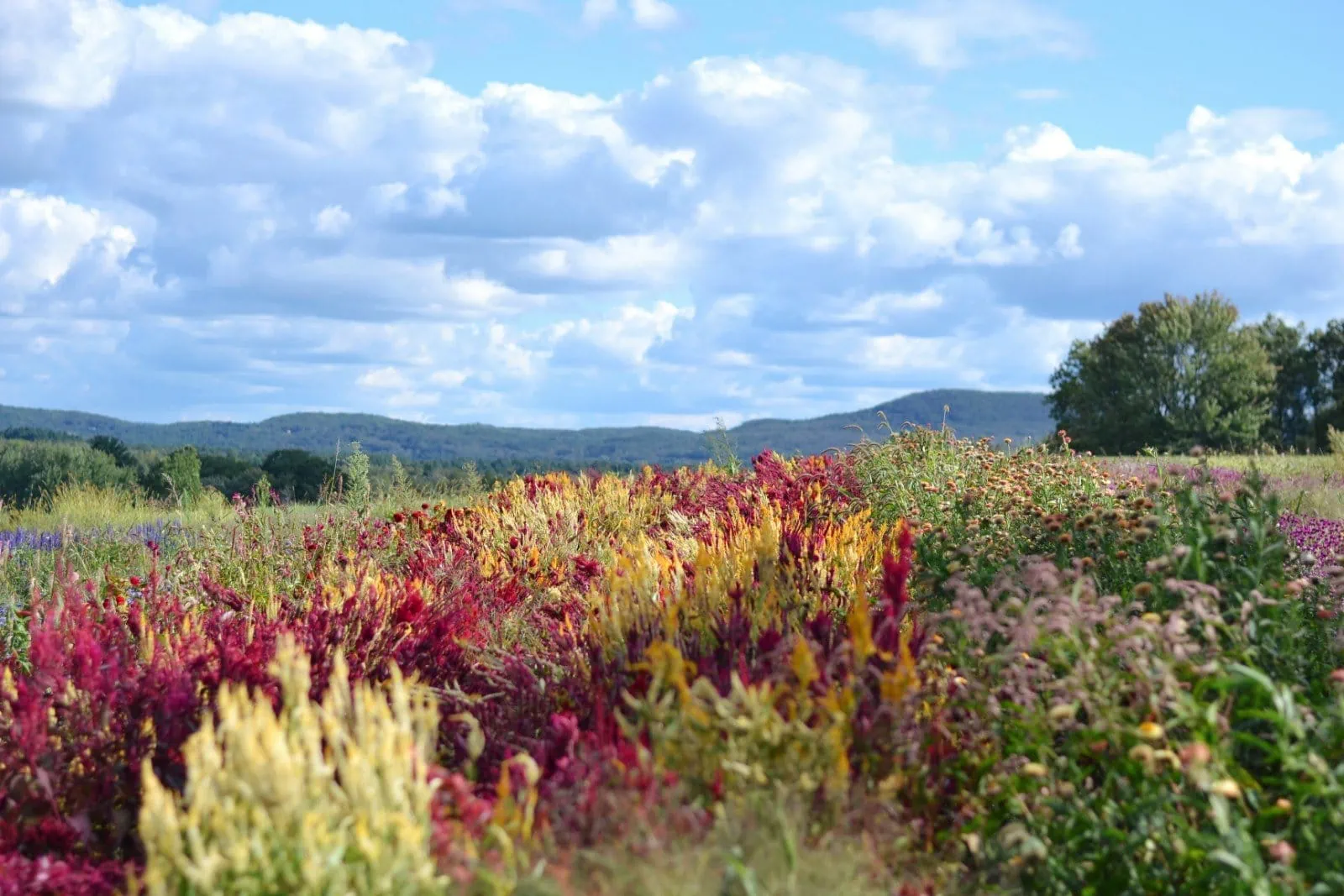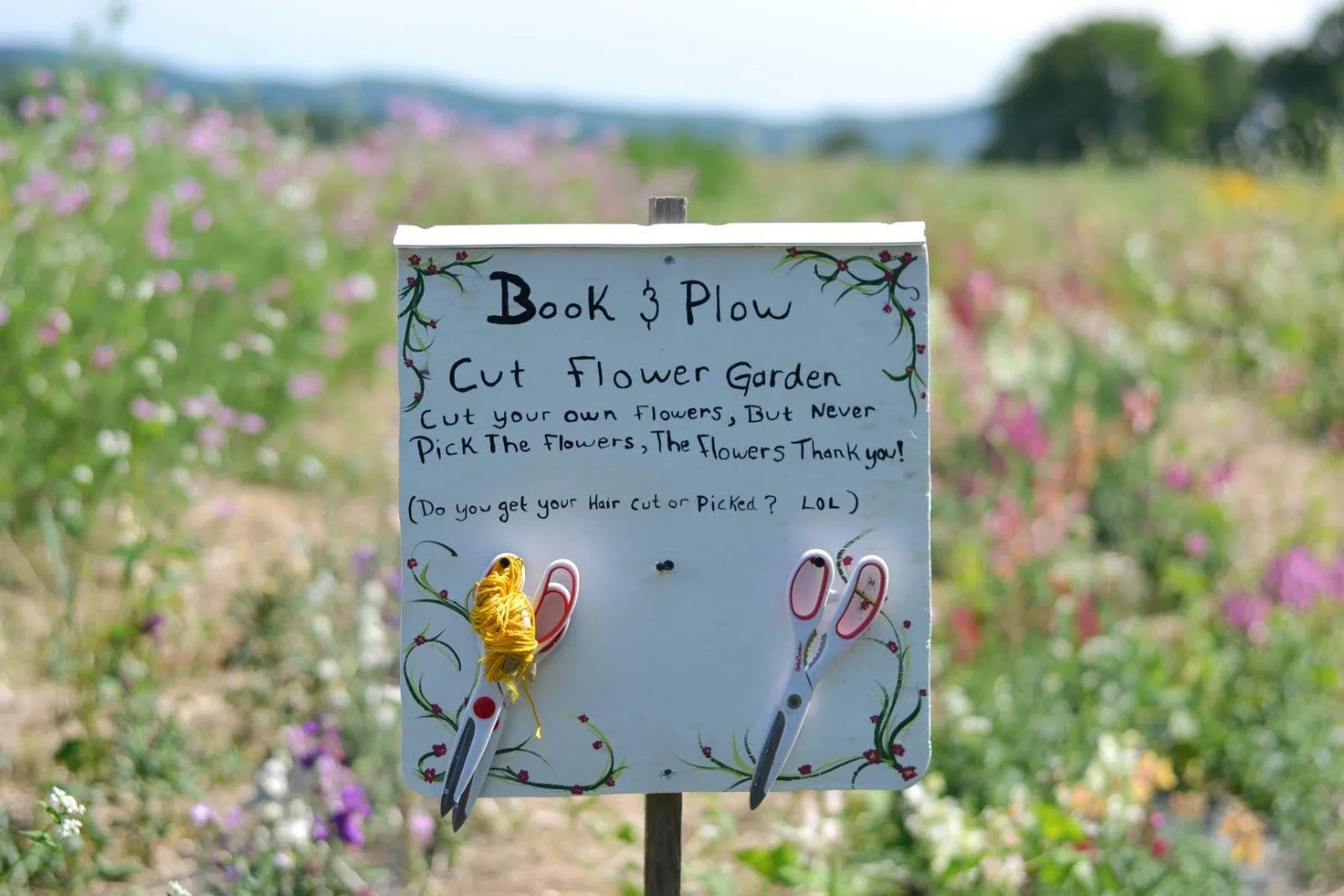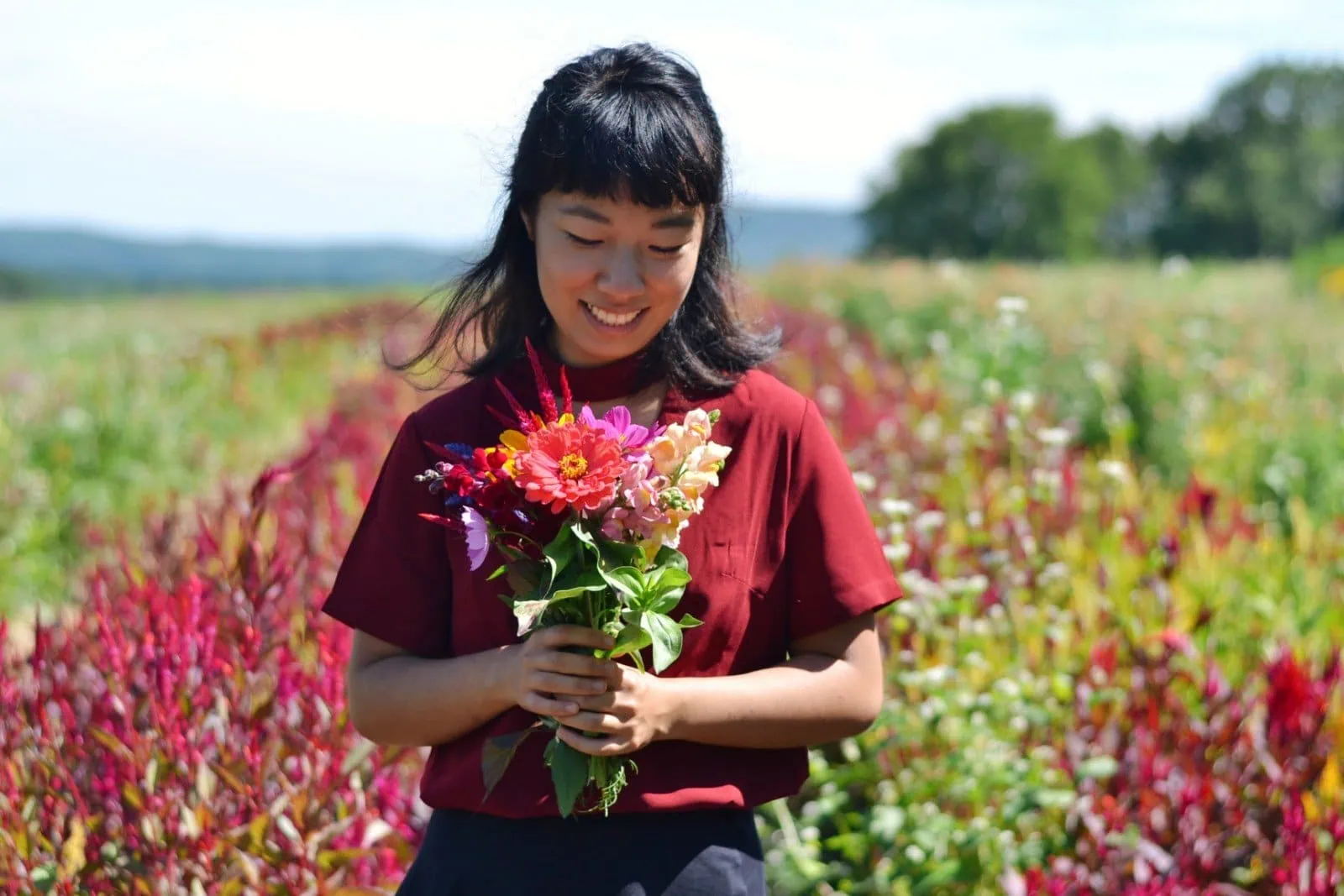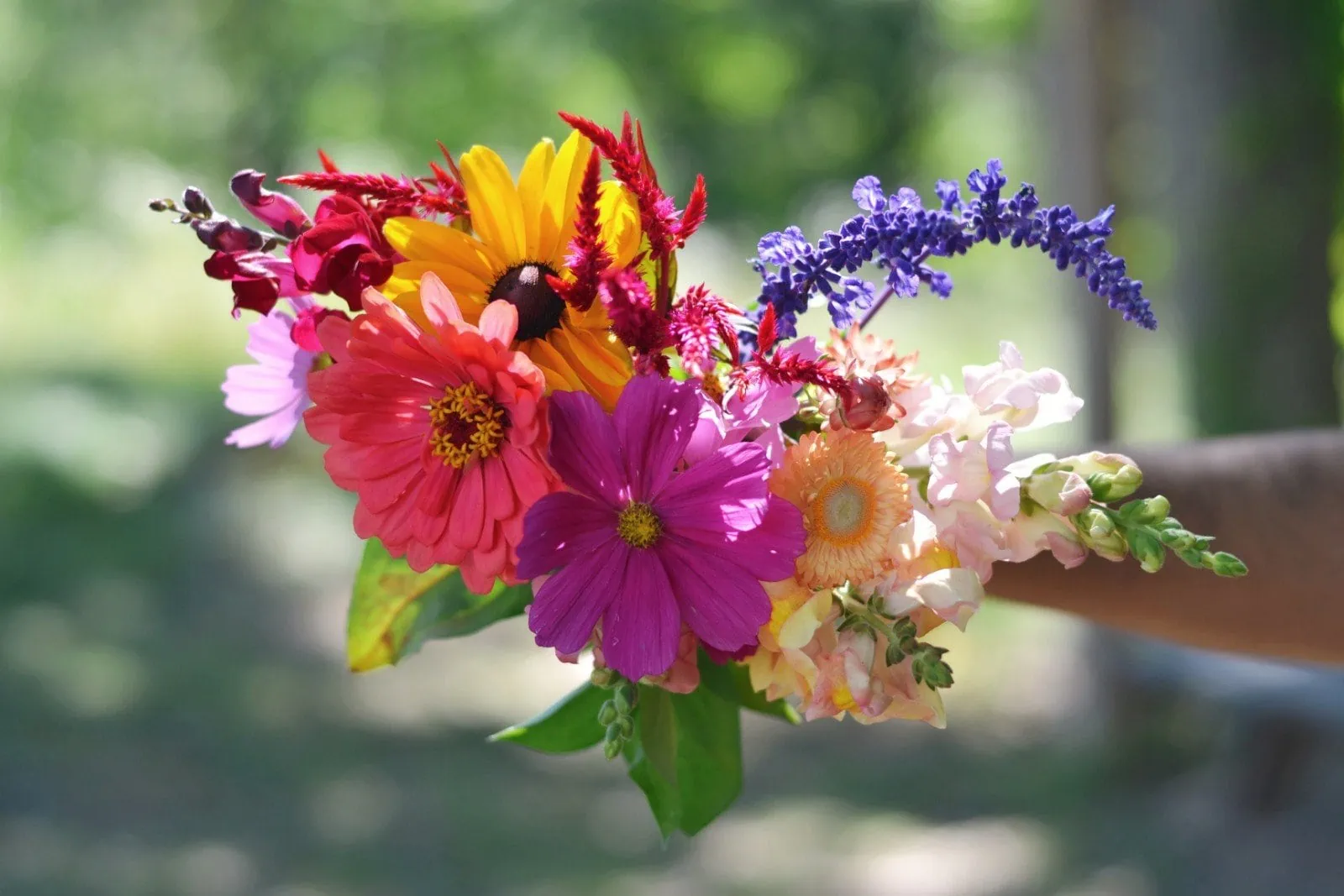 Book & Plow Farm is owned by the college, and in the late summer months (July through early September), there's usually a free, pick-your-own flower field. In the past, the farm has even provided scissors for you to build your beautiful bouquets.
You can park in the lots by the tennis courts after 4:30pm on weekdays and anytime on the weekends. Then, take a half-mile gravel path to the farm. The flower bed is usually past the greenhouse, overlooking the hill facing S. East Street.
Even if you come during a time outside flower season, there are Adirondack chairs on the hill, where you can sit and relax. Sometimes, there's also a rope swing on top of the hill.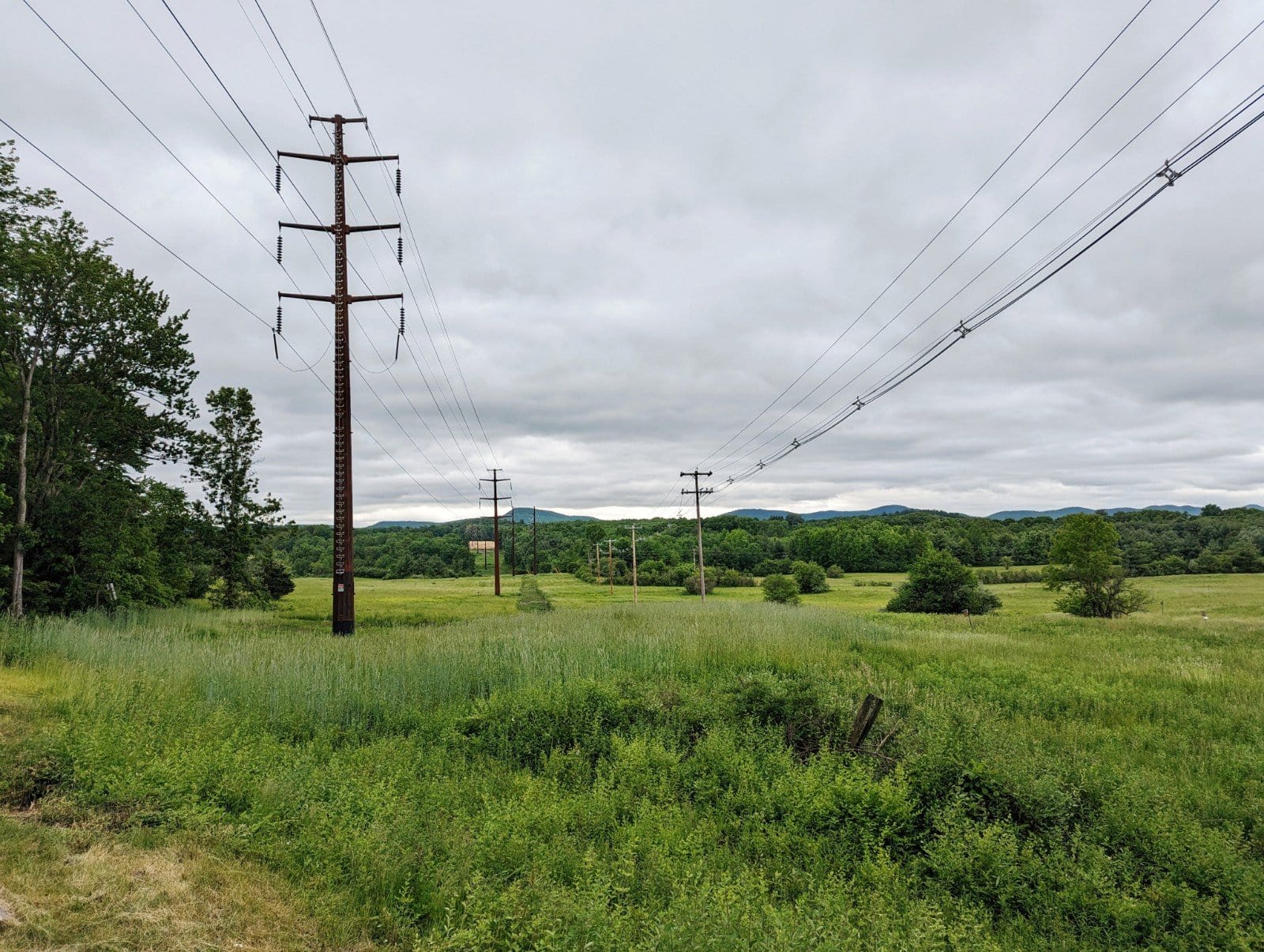 The college also owns around 500 acres of land that is a wildlife sanctuary. You can get to the main section easily from the Norwottuck Rail Trail, or you can even combine this with a trip to Book & Plow and follow the trails from there (here's a map—the main section is the cross country loop).
The Bird Sanctuary has some rolling hills and bird houses in a wide-open field, and it's a pleasant walk.
3. Admire the view on Memorial Hill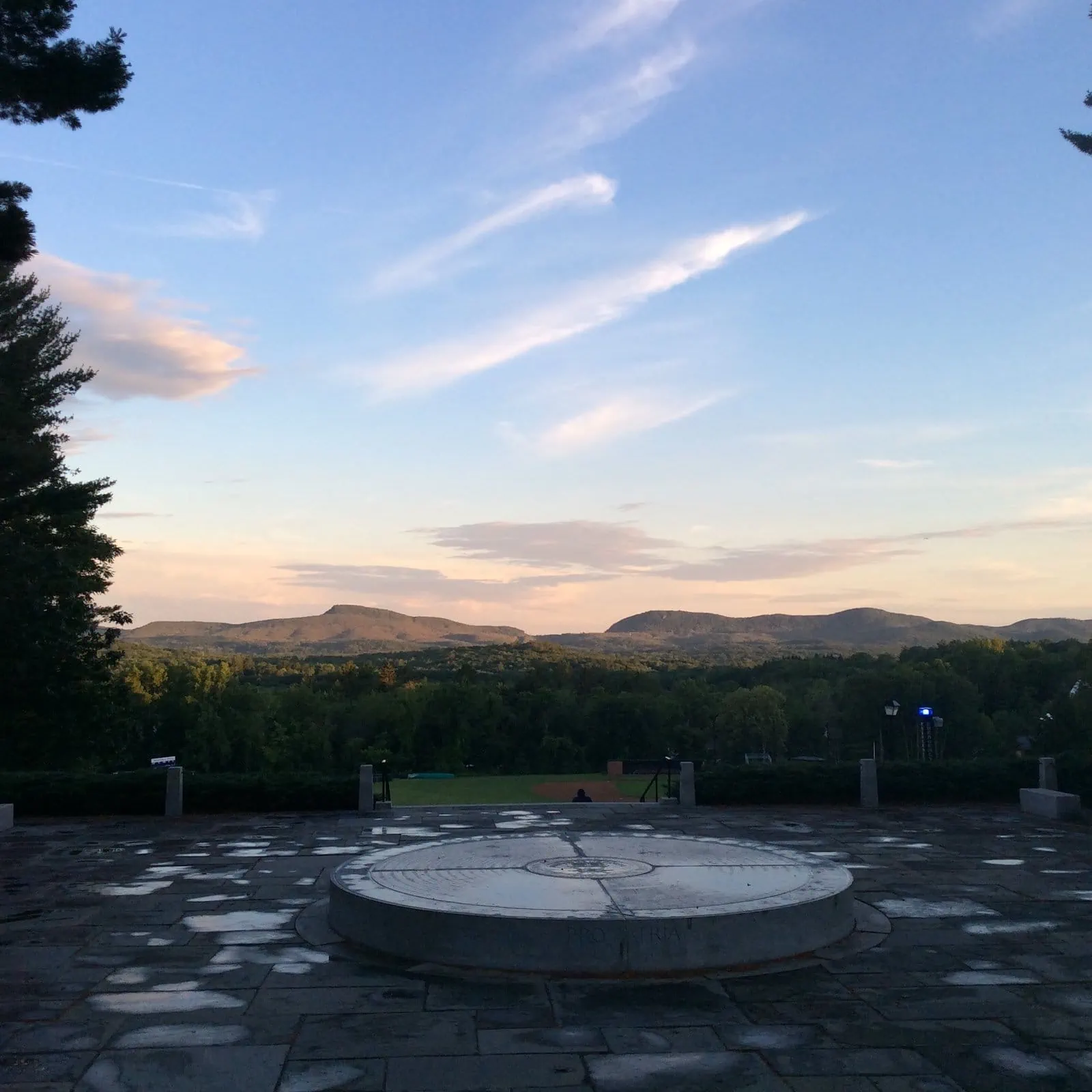 Memorial Hill, also known as the War Memorial, has a stunning view of the Holyoke Mountain range. Sit on the benches or Adirondack chairs and have a philosophical chat with a friend, or bring a book to read.
In the winter, students will sled down the hill, sometimes even using trays from the dining hall.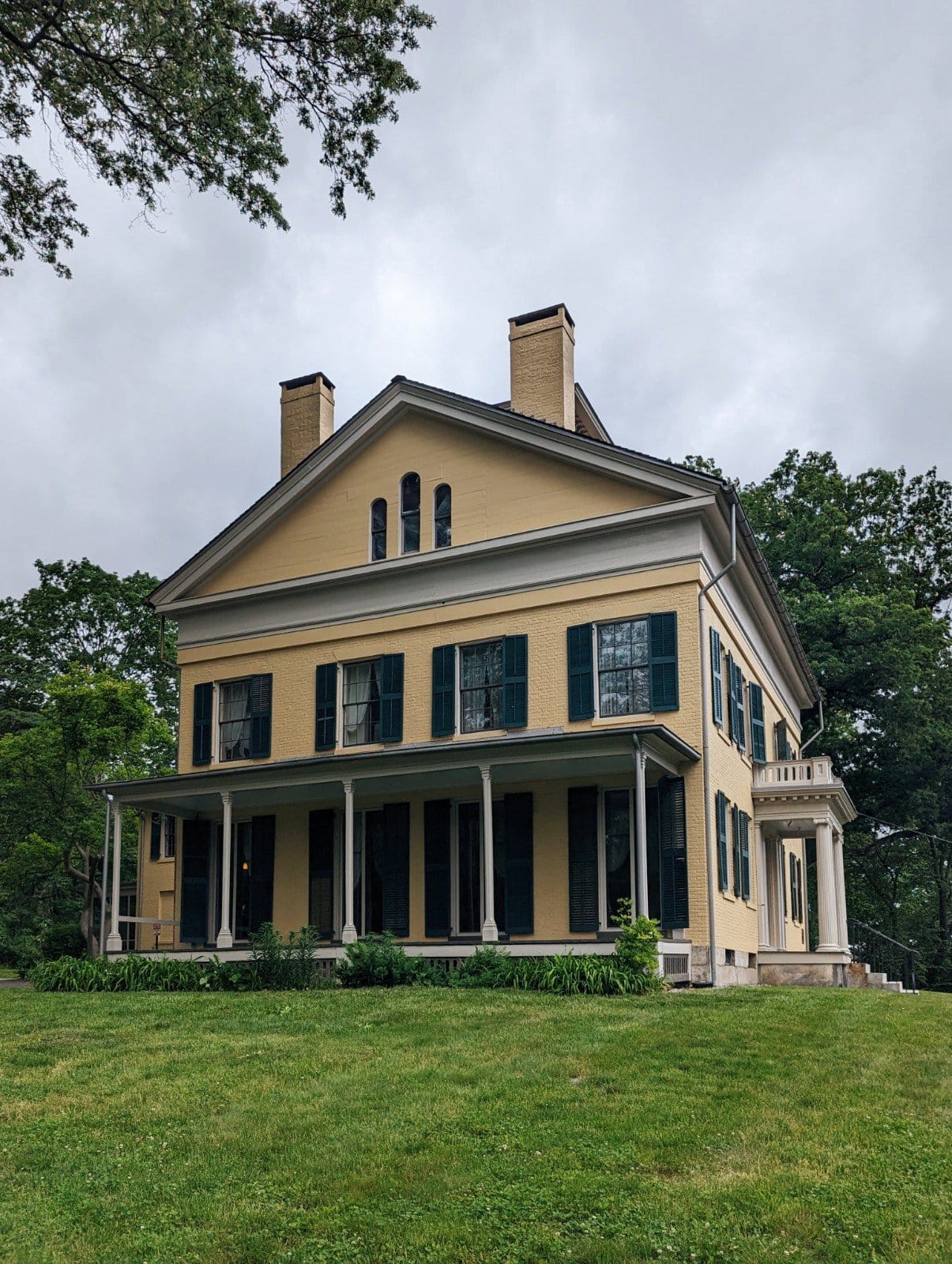 The Emily Dickinson Museum is the birthplace and home of this famed poet. You can explore the house on your own or take a guided tour, though you will need timed entry tickets either way. I recommend the guided tour ($16 for adults), as the guides are extremely knowledgeable and have many stories to share.
The museum is home to over 8,000 artifacts from the Dickinson family, including artwork, furniture, and other household items.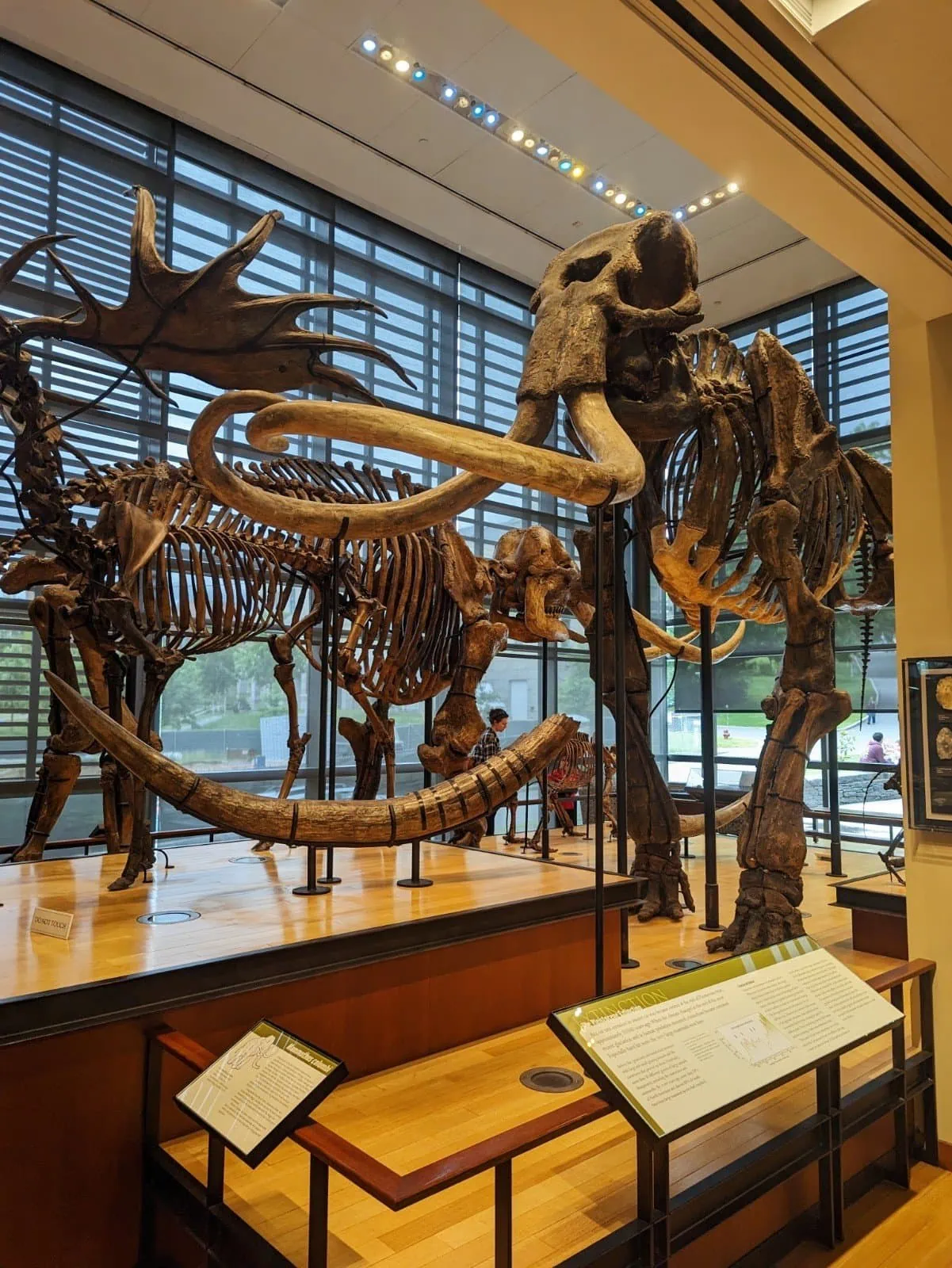 This on-campus museum is small but interesting. See a mammoth and dinosaur skeletons, dino footprints, and rock specimens. Entry is free and the museum is open daily except for Mondays.
Another on-campus museum, The Mead has a small but always-changing collection of art. Entry to the museum is free, and it's open daily except for Mondays.
My favorite part of the museum is the Rotherwas Room, a 17th-century English room that was literally dismantled and installed in the museum. The room makes you feel as if you're in an old library at the University of Oxford, and sometimes you'll even see students studying there (I know at least I spent a few afternoons there!).
7. Relax in the lounge at the Inn on Boltwood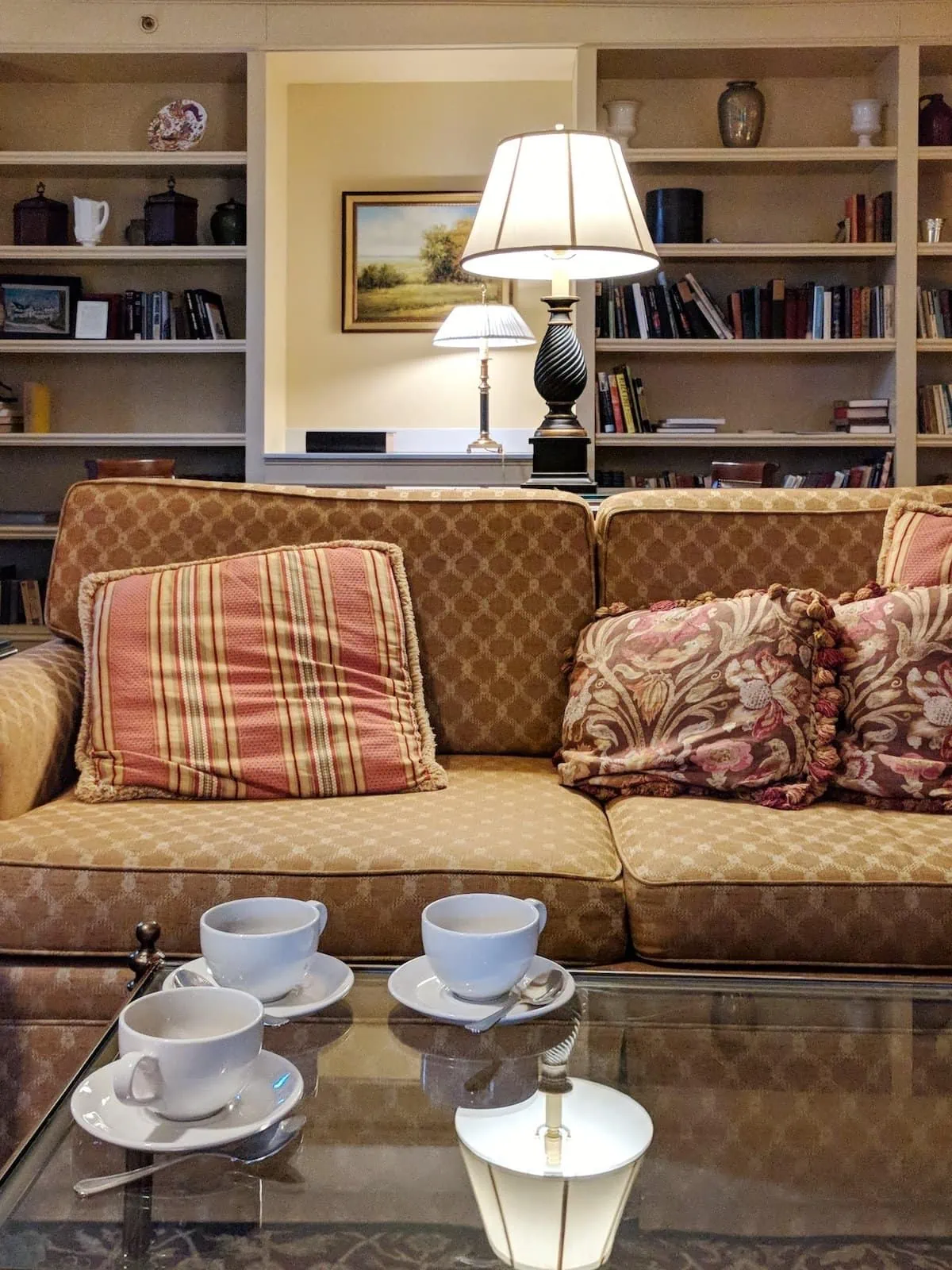 The Inn on Boltwood is a college-owned, historic inn. If you're looking for a place to relax or read, the lounge to the left of the entrance is quiet and quaint. Students also study here sometimes.
8. See the wonders of the night sky at Wilder Observatory (reopens 2024)
The observatory holds a world-class refractor telescope, allowing you to see the moon, planets, comets, galaxies and more. It's open starting 9 p.m. every clear Saturday from April–October.
Things to do in the Town of Amherst, MA
This speakeasy is tucked away in the entrance of a realty office. Pull on the handle of the tall, blue filing cabinet on the left, and you'll be transported to a chic bar.
The speakeasy has many unique cocktails and mocktails, plus small bites (I enjoyed their crème brûlée).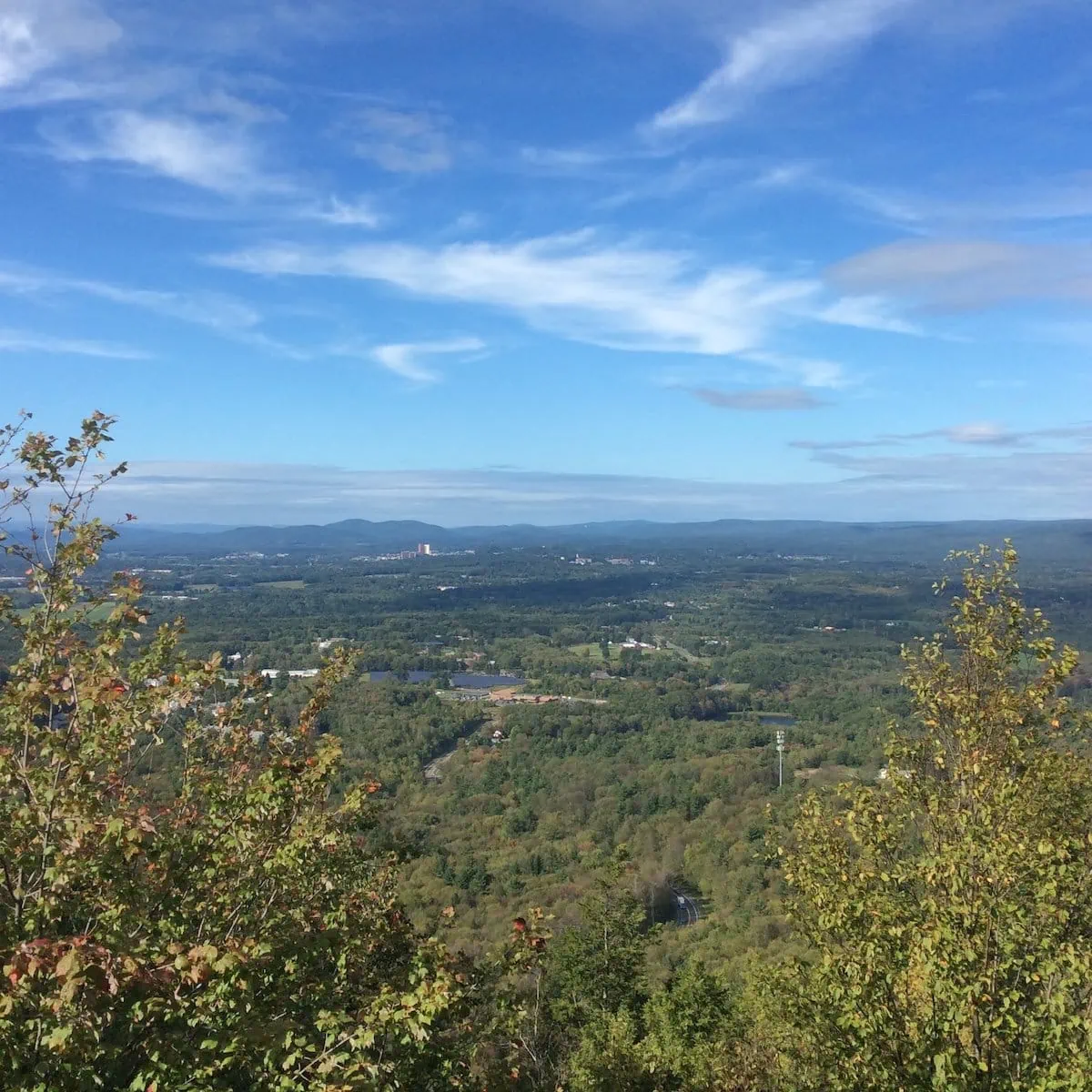 Bare Mountain is a short but steep hike. It's only 1 mile total (.5 miles out and back), but there's nearly 500 feet of gain! The views at the top are pleasant.
I would definitely bring good hiking or at least walking shoes, and avoid the path in the winter if it's icy.
You used to be able to take a bus close to the trailhead, but it looks like now the only bus is the 36 line that drops you off at Atkins Farms, and from there, you need to walk around a mile along the side of the road to the trailhead.
Esselon Cafe is an elegant, independent cafe powered 100% by solar energy. They're known for their vegan-friendly brunch, Parisian-style outdoor seating, and ethically-sourced coffee.
It was always a joy to eat at Esselon, and it felt like you were almost transported to a different world outside rural Massachusetts.
12. Cool off in a swimming hole
It gets pretty hot in the summer, and one of the best ways to cool off is to hop into a local swimming hole.
The most popular is Puffer's Pond, and you'll often see groups of students swimming or lounging on the beach. You can also canoe/kayak or go fishing.
A hidden gem is Jump Bridge on Fort River off of Stanley Street. It's an incredibly tiny swimming hole, but it's good enough for splashing and staying cool. You can park at Kiwanis Field, then walk through the woods briefly before reaching the bridge.
Before you go to a swimming hole, do a quick search online to see if it's closed due to bacteria. This has happened in past years. If it's also truly hot to the point that the water is warm, please avoid getting any water near your head, as a brain-eating bacteria is on the rise in the US. It's extremely rare, but almost always fatal, so I'd recommend going to a pool instead of a swimming hole if the water is warm.
13. Grab some coffee in town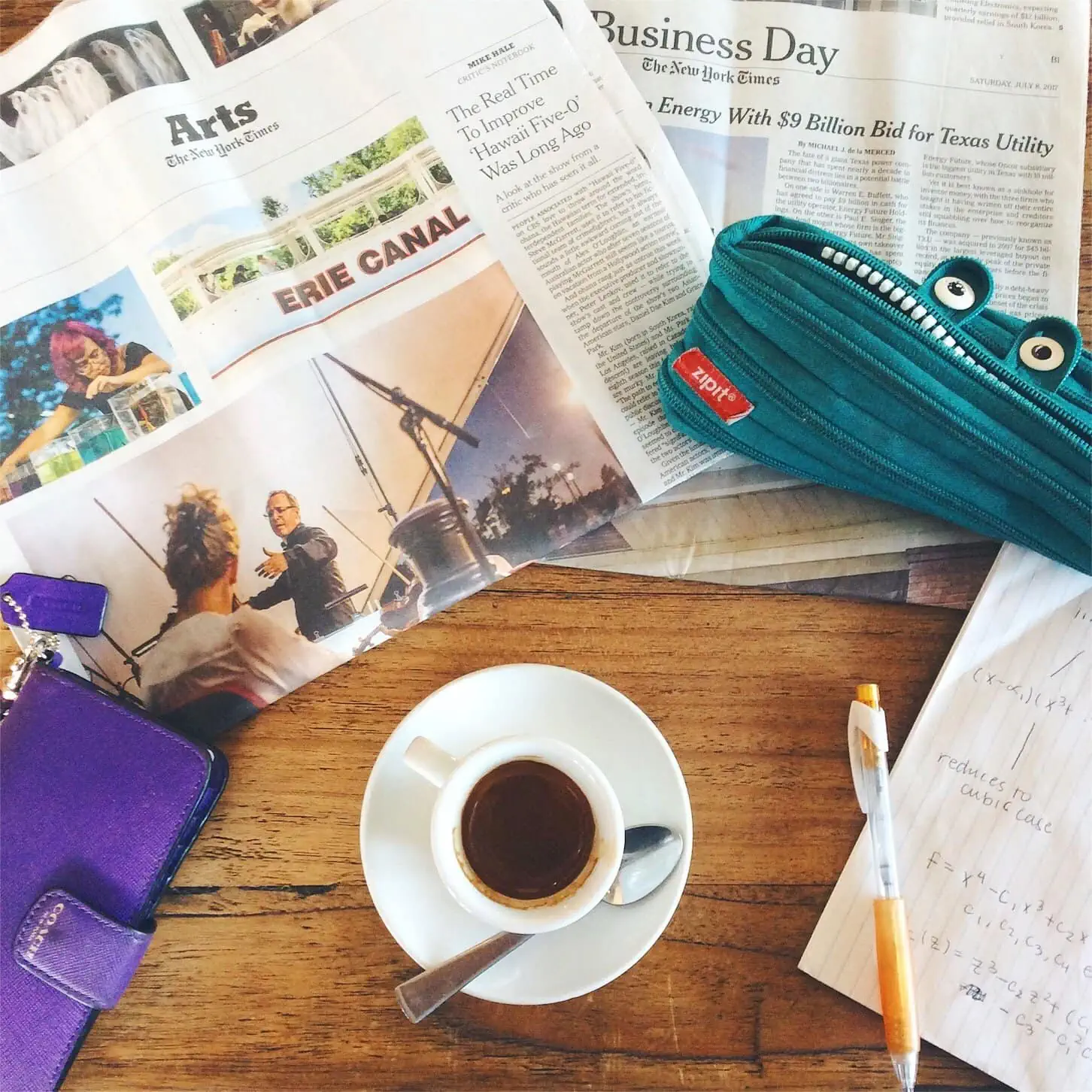 Amherst has some pretty solid coffee shops in the town center. Amherst Coffee and Share Coffee are some local favorites.
Amherst Coffee feels more industrial and is frequented by students and people working on their laptops. In the evenings, it turns into a bar.
Share Coffee has a brighter and more airy space. You can also order sandwiches and baked goods (Amherst Coffee has baked goods as well, but it's not as well-known for them).
If you're willing to go further down Route 9, Esselon Cafe and Shelburne Falls are also extremely popular.
Amherst Cinema is an independent, nonprofit theatre and arts education center. It mainly shows indie films, but there are also popular family films (like Disney) on the weekends. Tickets are $11 for most showings, though family films are $5.
15. Try a new Asian restaurant
While you wouldn't expect it in a small Western Mass town, there are actually pretty good Asian restaurants in Amherst.
Some of my personal favorites are:
From 7:30am-1:30pm on Saturdays, you can check out local goods in the Amherst Farmer's Market on the town common. There's produce, artisanal goods, plants, and more. The market is open late April through mid-November.
If you loved Eric Carle's picture books, or if you have kids, this museum is a fun and interactive stop. Located near Hampshire College, the Eric Carle Museum shares the background of the author and features pieces of his art. There's also a studio to create art yourself, storytimes, and screenings of short films that range from animated picture book stories to documentaries.
Tickets cost $12 for adults and $8 for kids, students, teachers, and seniors.
18. Try America's #1 dining hall at UMass Amherst
UMass Amherst is consistently ranked the first in the country for campus food by Princeton Review. I decided to test it out for myself during my senior year at Amherst, and I was blown away.
There are several options, but I went to Hampshire Dining Commons with a friend, and after paying the fee to get in ($13 at the time, and likely $16+ now), I was met with countless different food options from diverse cultures.
I loved the custom pho station and the custom stir fry station. You could pick what you wanted in your bowl, and the chefs would create it for you.
The sweet potato fries were also the best I've ever had. They were crisp on the outside and flavorful and soft on the inside.
19. Buy fresh, local produce at Atkins Farms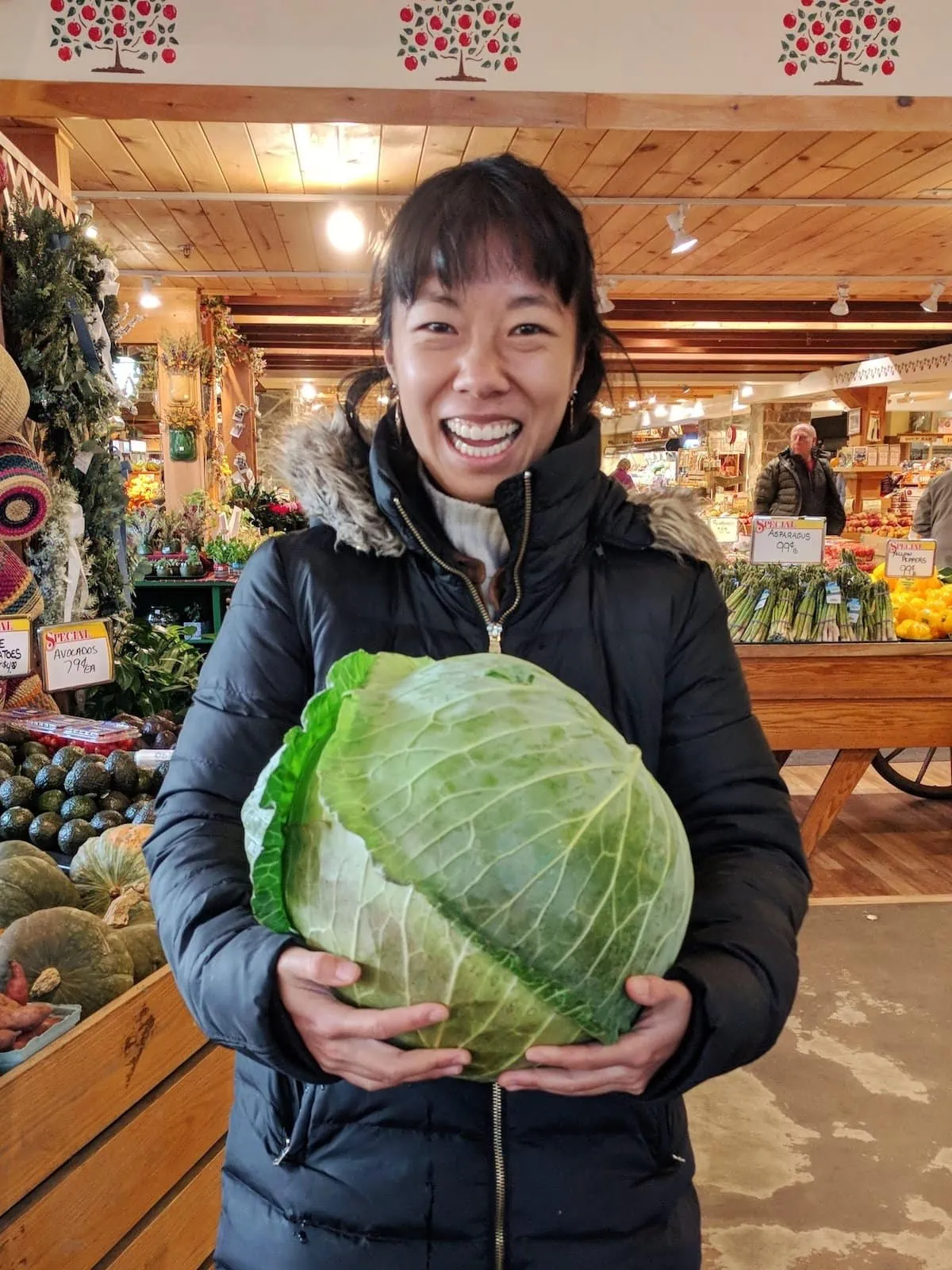 Atkins Farms is a locally-owned and operated country market. You'll find a wide variety of local produce, baked goods, and specialty items. I once bought a massive, 19-pound cabbage there for $2.50!
Even if you're just visiting the area, it's worth a stop to bring back some local tea, chocolate, or baked goods (you can't beat New England cider donuts).
Things to Do Near Amherst, MA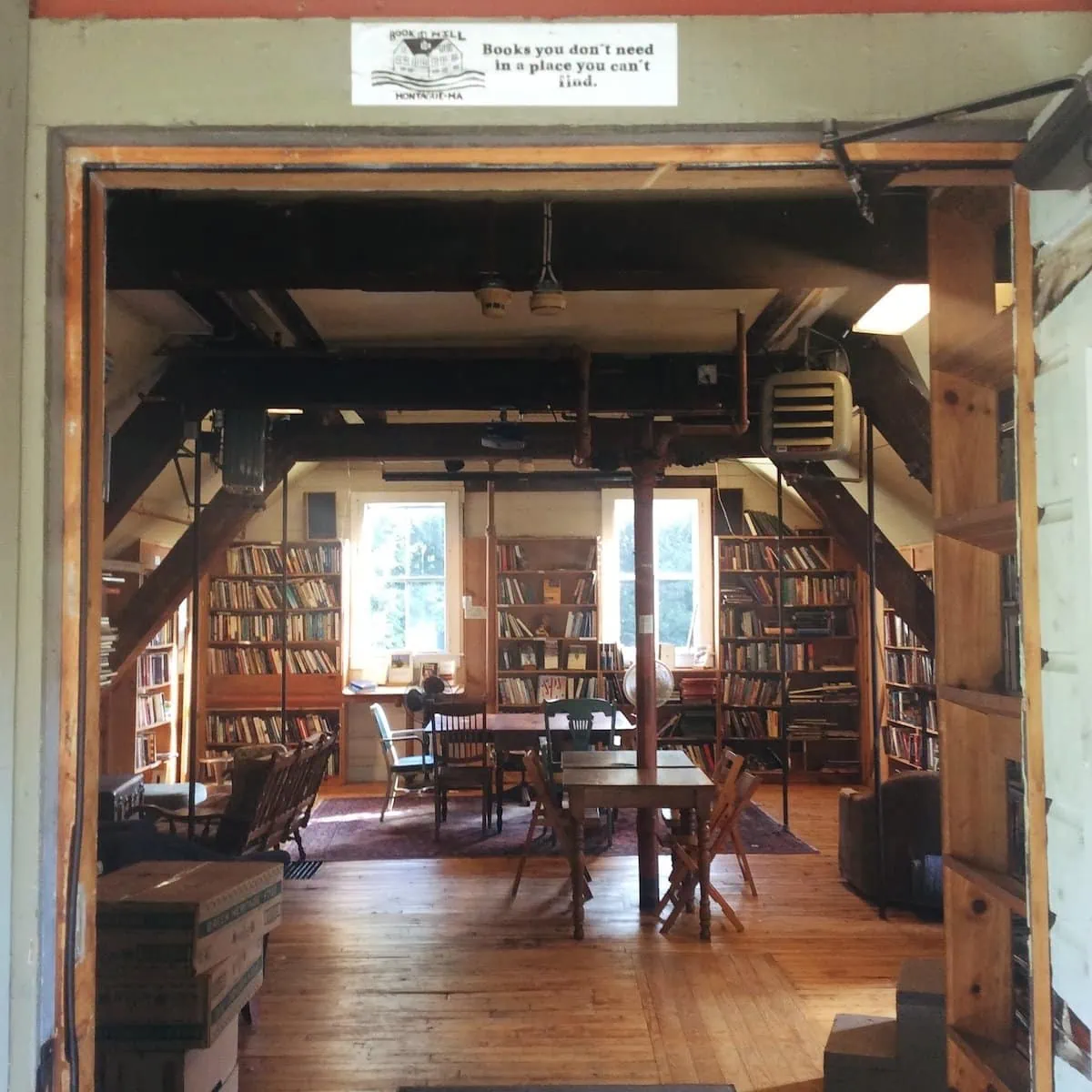 Montague Bookmill is a charming used bookstore in an 1842 gristmill. The bookstore is extremely quaint, with several cozy nooks where you can curl up and read. They also have a cafe overlooking the river, where you can order sandwiches and drinks.
This magical place is around 20 minutes North of Amherst.
21. Hike Mt. Sugarloaf for incredible views (and a great workout)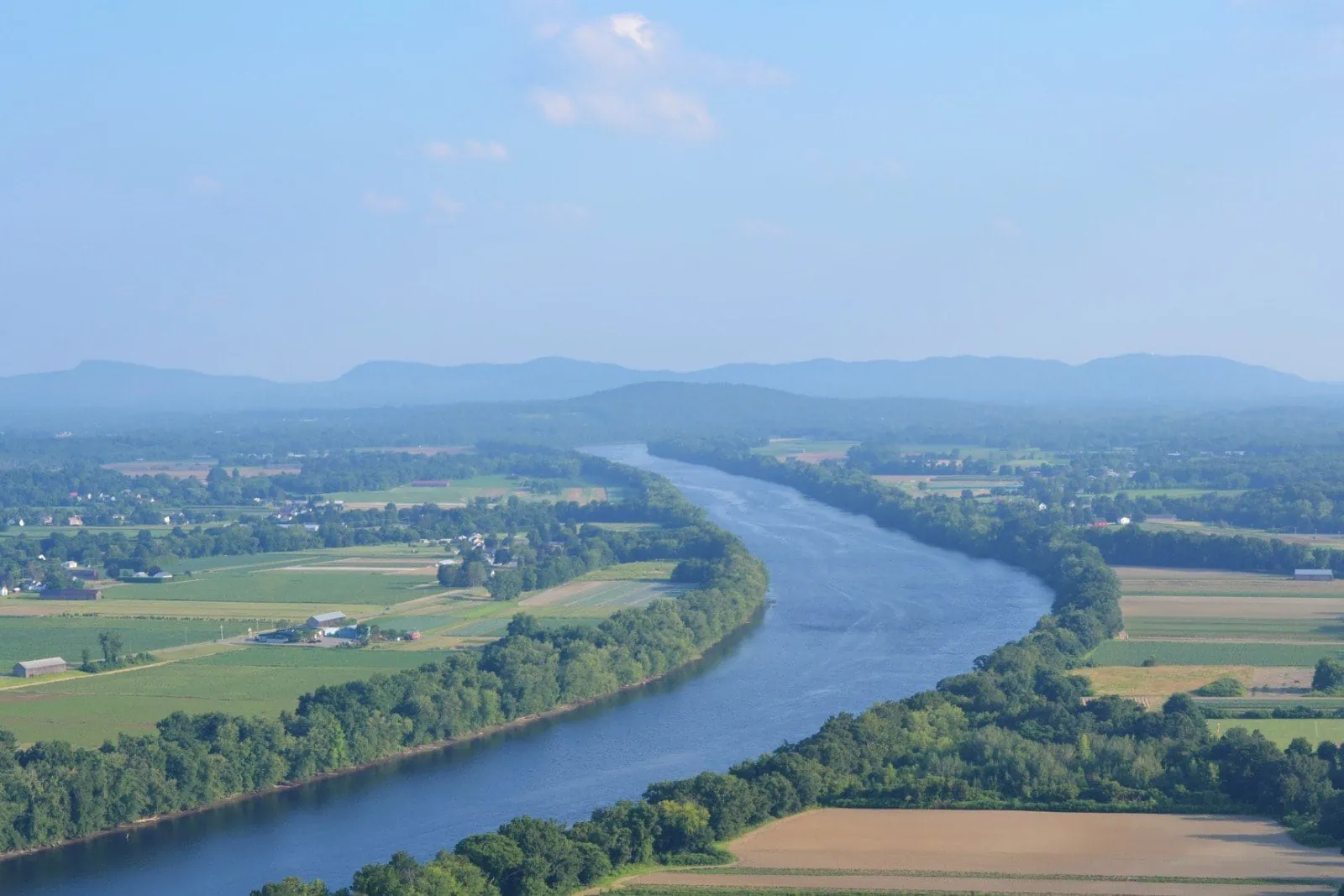 Mt. Sugarloaf in South Deerfield has stunning views of the valley and surrounding mountains. The hike to the peak is only .3 miles long, but it has over 400 feet of gain. Definitely bring good hiking shoes since a couple areas almost feel like scrambling.
At the top, there's an observation deck you can climb to get even better views. Most people take the same path down, but you can also loop around the mountain for a hike of 1.4 miles total.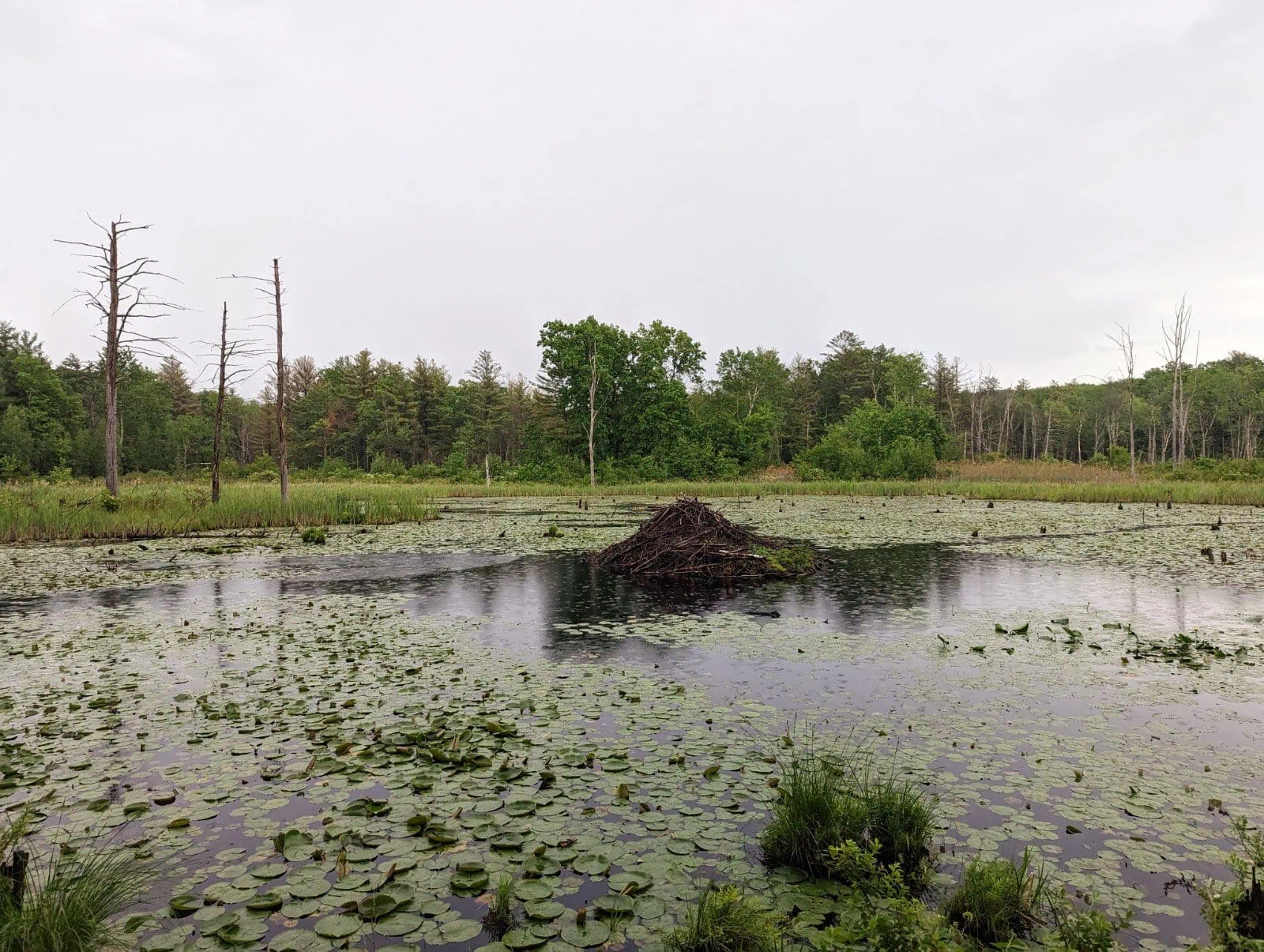 The Norwottuck Rail Trail is a 10-mile bike path running from Northampton to Belchertown through Hadley and Amherst. It's extremely scenic, passing through the Amherst Bird Sanctuary, marshes, farmlands, bridges, and more.
I often ran towards Belchertown from the Amherst College campus, which had the most wildlife since it was forested and marshy. On one recent stormy run during my five-year reunion, I saw at least five turtles near the bike path!
On long runs, I would usually go towards Northampton and actually run past the end of the rail trail onto another bike path, making it all the way to Florence. Some highlights on this side of the trail include ice cream or hot food at Maple Farm Foods, farmlands with mountains in the background, the Norwottuck Rail Trail Bridge, the town of Northampton, and Look Park.
For a fun, but not too strenuous outing, I'd recommend a 3-mile ride from Scott House at Amherst College to Maple Farm Foods for ice cream (and back). You can also make a stop at some of the shops in the area, such as Trader Joe's, Whole Foods, Target, and more. If you're feeling extra adventurous, you can bike all the way to Northampton, which is 7.5 miles one way.
Thornes is a small shopping center in the heart of Northampton, which is around 20 minutes away from Amherst. The marketplace has local shops and cafes, and it's a great place to buy a unique gift for a loved one.
Smith College's botanic garden is home to one of the few remaining plant conservatories that was built in the 19th century. The Lyman Conservatory has over 3,000 species of plants, and visitors saw it's well-worth the suggested $2 donation for entry.
25. Have ice cream on a farm
The Pioneer Valley is full of farms, and what better place to get fresh ice cream! Popular destinations near Amherst, both located in Hadley, include:
Flayvors of Cook Farm: come here year-round for homemade ice cream and sherbet; you can also see the cows and calves up close, and the chickens wander around.
Scoop at the Silos: open only seasonally, you can get ice cream, non-dairy treats, and yogurt right on the farm next to the cows. This spot is accessible from the Norwottuck Rail Trail.
26. Go pedal boating at Look Park
Look Park (also known as Look Memorial Park) is a quaint spot in Florence with rescue wildlife, mini golf, a spray park, tennis/pickleball courts, and more. Entry costs $5 per vehicle from Monday through Thursday and $10 from Friday through Sunday. Each activity is has an additional, reasonable price.
The park is around 20 minutes away from Amherst, and you can also access it from the bike path, as long as you're prepared to bike 10 miles one way.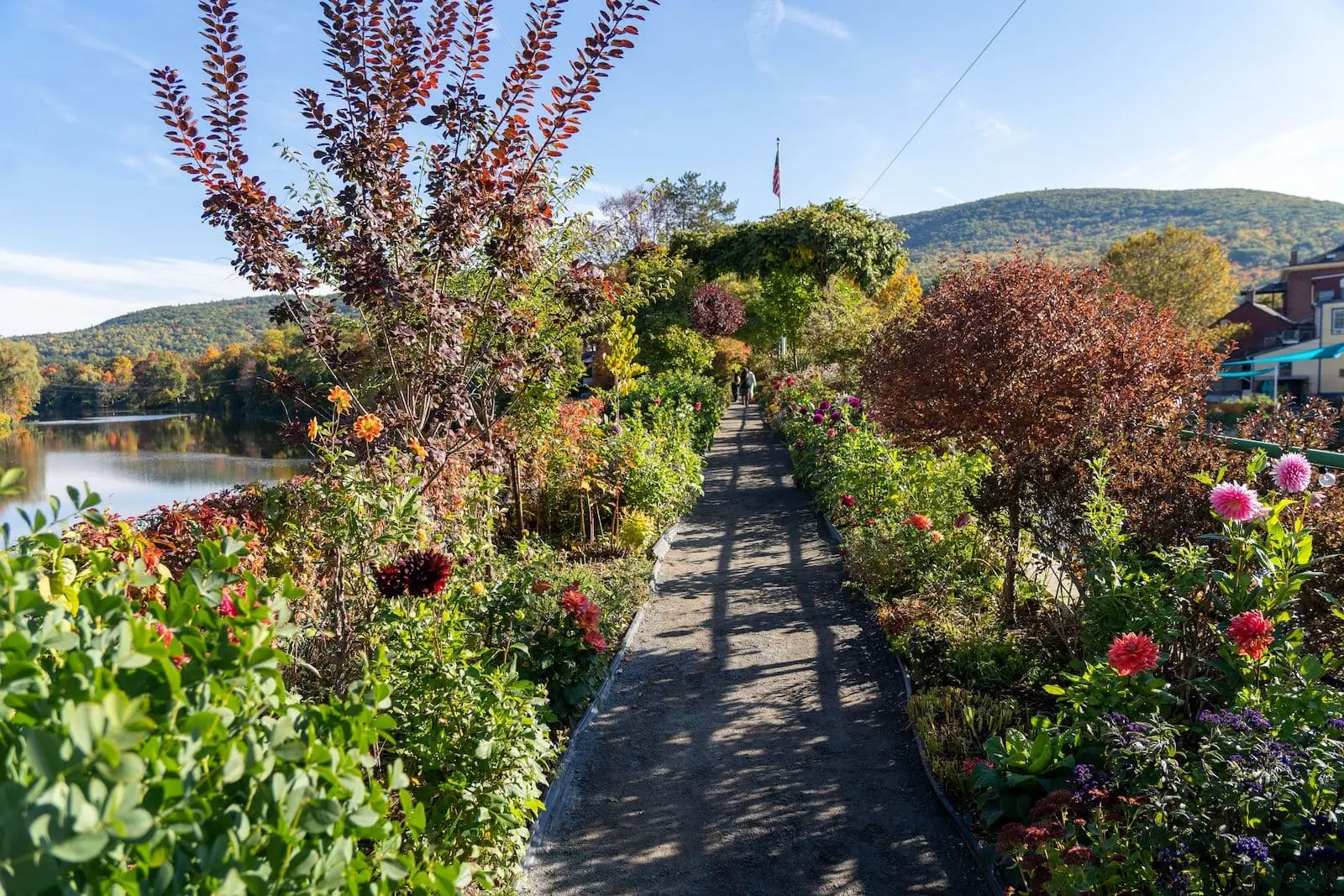 via Depositphotos
The Bridge of Flowers in Shelburne, MA is around 40 minutes away from Amherst, but is well worth the drive. The bridge was built in 1908 for trolleys to move raw materials across the river, but it become obsolete by the late 1920s with the popularization of cars. The bridge couldn't be torn down since it contained the pipe that brought water to the city of Buckland, and it was extremely expensive to demolish in the first place.
A local couple, Antoinette and Walter Burnham, had the idea to plant flowers on the bridge, as their home overlooked it and it was covered with weeds. They asked for volunteers in the newspaper, and the Shelburne Falls Women's Club responded with volunteers and funding.
To this day, the bridge is maintained by volunteers and is open from April through October. While it's free to visit, donations are appreciated.
Map of Things to Do Near Amherst
To help you plan your itinerary easily, here's a map of all these things to do near Amherst. Layers are organized by things to do on Amherst College's campus, in the town of Amherst, near Amherst, and restaurants/cafes/bars.
Where to Stay in Amherst, MA
You can walk to most of the highlights of Amherst, but you'll want to stay somewhere centrally-located. The best walkable hotels are the Inn on Boltwood and Amherst Inn. The Inn on Boltwood is college-owned and operated, and it's has a beautiful, historic, and classic New England setting. Amherst Inn is a Victorian bed and breakfast that's more down-to-earth.
If you're willing to drive a short distance, Howard Johnson by Wyndham Amherst Hadley is a more traditional hotel experience, and you get free continental breakfast. It's just a couple miles down Route 9, and its biggest perk is its proximity to shops like Trader Joe's, Target, and more.
Finally, you might want to consider apartment rentals on VRBO, such as this private home near Puffer's Pond.
How Much Time to Spend in Amherst, MA
Amherst is a small town, and you could easily pick a few highlights and go on a day trip from Boston. I went on a day trip in Fall 2021 and grabbed a matcha latte at Share Coffee, visited Amherst College campus (Memorial Hill), hiked Mt. Sugarloaf, and had a sandwich at The Montague Bookmill.
If you're wanting a true countryside getaway though, I'd recommend staying 2-3 days. To that one-day itinerary, you could add flower picking at Book & Plow Farm, a bike excursion on the Norwottuck Rail Trail, and a visit to Northampton or the Bridge of Flowers.
Best Time to Visit Amherst, MA
Amherst is lovely in all seasons, but it's most pleasant in the late spring through peak foliage season in fall. In late spring/early summer, there are lots of flowering trees, and temperatures are pleasant without being hot. In the late summer, it's the perfect time to pick flowers at Book & Plow, eat ice cream on a farm, and go to a swimming hole. During peak foliage season, you'll get colorful leaves on the Norwottuck Rail Trail and breathtaking views at Mt. Sugarloaf.
Winter can be quite magical in Amherst as well, especially if it snows. But it can get really chilly and gloomy, and hiking in the snow/ice can be dangerous, so it wouldn't be my first choice.
---
I hope you have a wonderful time in Amherst! Let me know if there's anything else you think I should add to this list!