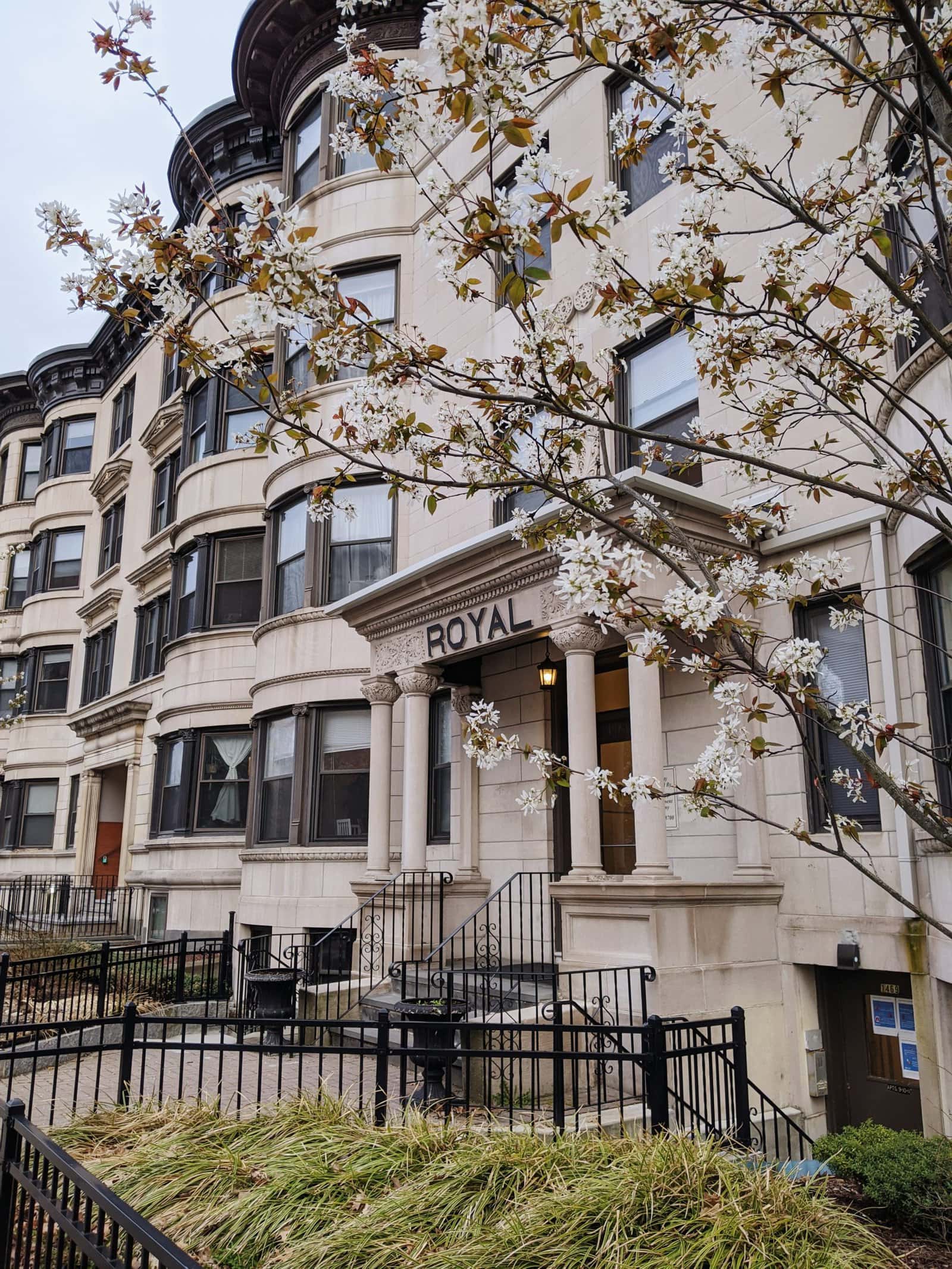 Boston housing is expensive, with the average rent for a studio or one bedroom apartment ranging from $2,000-3,000+ per month. It is, however, still possible to find housing for under $1,000 (with roommates)⁠—take it from me, a twentysomething professional who lived in Boston for three years, mostly on a part-time income.
Here are my tips for finding housing in Boston that won't hurt your wallet (well, not too much, at least).
Best Boston Neighborhoods to Live in
The neighborhoods with the cheapest rent are going to be a bit outside the city. If you want to spend less than $1,000 on rent, you're not going to be able to live downtown, unless you get extremely lucky and have multiple roommates.
More Affordable Boston Neighborhoods
Some neighborhoods to look out for are:
Somerville: Residential area with some up-and-coming spots like Union Square and Assembly Row. Apartments near Sullivan Square and Assembly Row are particularly convenient for shopping (Trader Joe's!) and getting into the city via the Orange Line, one of the quicker lines.
Jamaica Plain: Residential neighborhood with many parks and restaurants. The Orange Line gets you into the city quickly, and there are also some nicer homes near Jamaica Pond with rooms at a more afforable price.
Allston: Popular student area with many murals and ethnic restaurants. Not the quietest or cleanest part of Boston, but it's definitely interesting and fun. You'll also be able to get into the city via the Green Line.

Example of the kinds of murals in Allston
Brighton: Close to Allston but calmer and more residential. Many grad students, researchers, and families live here since it's close to Boston College and Boston University. You can still access the city via the Green Line.
Medford: Quiet student and residential area. Apartments near the new Green Line are particularly convenient and have more access to shops and restaurants. There are unfortunately not a ton of grocery stores unless you go closer to the Somerville side, or further away from the city.
Dorchester: Popular student area with free street parking and access to some beaches. It's not the quietest or cleanest though, especially since it's close to a major highway, but the Red Line gets you into the city easily.
Ideal Boston Neighborhoods with Some Affordable Options
If you have a more flexible budget, here are the nicer neighborhoods to consider. You can still find some places with affordable rent here, but it will be a little harder:
Brookline: Safe, residential city with beautiful architecture and parks. Easy access to the city via the Green Line, and there are many grocery stores, including Trader Joe's and Stop & Shop. I loved living in Brookline and would love to go back one day (if I were rich, I'd buy a house here).
Cambridge: Home to Harvard and MIT and a popular student and residential city. There are many restaurants and you're able to get into downtown Boston via the Red Line.

A home in Brookline in the spring, during peak magnolia season
Tips for Finding Affordable Housing in Boston
1. Look on Facebook groups
Paying a broker will add on about a month's worth of rent to your costs. If you have the time to search yourself, then consider looking on Facebook. This was where I found my Boston apartments.
The groups I'd recommend are:
A couple other resources to consider are Roomi (app to find rooms for rent) and Craigslist. With Craigslist, you want to be particularly careful of scams, as there are many fake listings (more about scams later).
2. Get roommates
Living in a house with roommates is one of the best ways to reduce your rent costs. I lived in a Brookline house with 4 roommates, and my cheapest rent was $775 plus utilities. For full disclosure, this was during COVID, so I got a $50 discount; also keep in mind that this was an older home, but it was perfectly functional for me.
While sharing a space isn't always ideal, it can be quite homey if you get along with your roommates. In our house, we'd watch movies, play games, and have cookouts together. Everyone was also assigned specific chores so the dishes never piled up, floors were swept clean, and the trash bins were taken out.
It's easier to look for houses with open rooms, but you can also consider finding roommates in the housing groups and going for an apartment together. Just keep in mind that strangers may not be super reliable.
3. Search in the off-season
Around 70% of Boston leases start and end on September 1, likely due to the high concentration of students in the city. Moving day is absolute chaos, however, especially when it comes to traffic. Beyond that, the housing market is competitive and it can be hard to find a place. You might reach out to dozens of people only to get a couple responses.
If you can avoid the high season, you'll be less stressed, and you may also be able to save money on rent since you have more leverage for negotiation, as landlords tend to have a harder time finding renters.
Of course, there are fewer options in the off season, so if you want a larger selection, aim for a lease start date of January 1. The new year is much less competitive than September 1 but offers more options than the rest of the off season. Summer sublets are also common, as many students leave the city then.
4. Start early
The more affordable rooms tend to get rented out earlier, since they're in houses where the existing roommates are looking for someone who's a good fit. Since they aren't just looking to fill a room, they'll often take the time to get to know potential roommates through Zoom screenings or in-person visits.
If you can't search in the off season, it helps to start your search as early as possible. Two months is ideal, and at least one month in advance is vital. This way, you'll have more options, and you won't be rushing to find a place.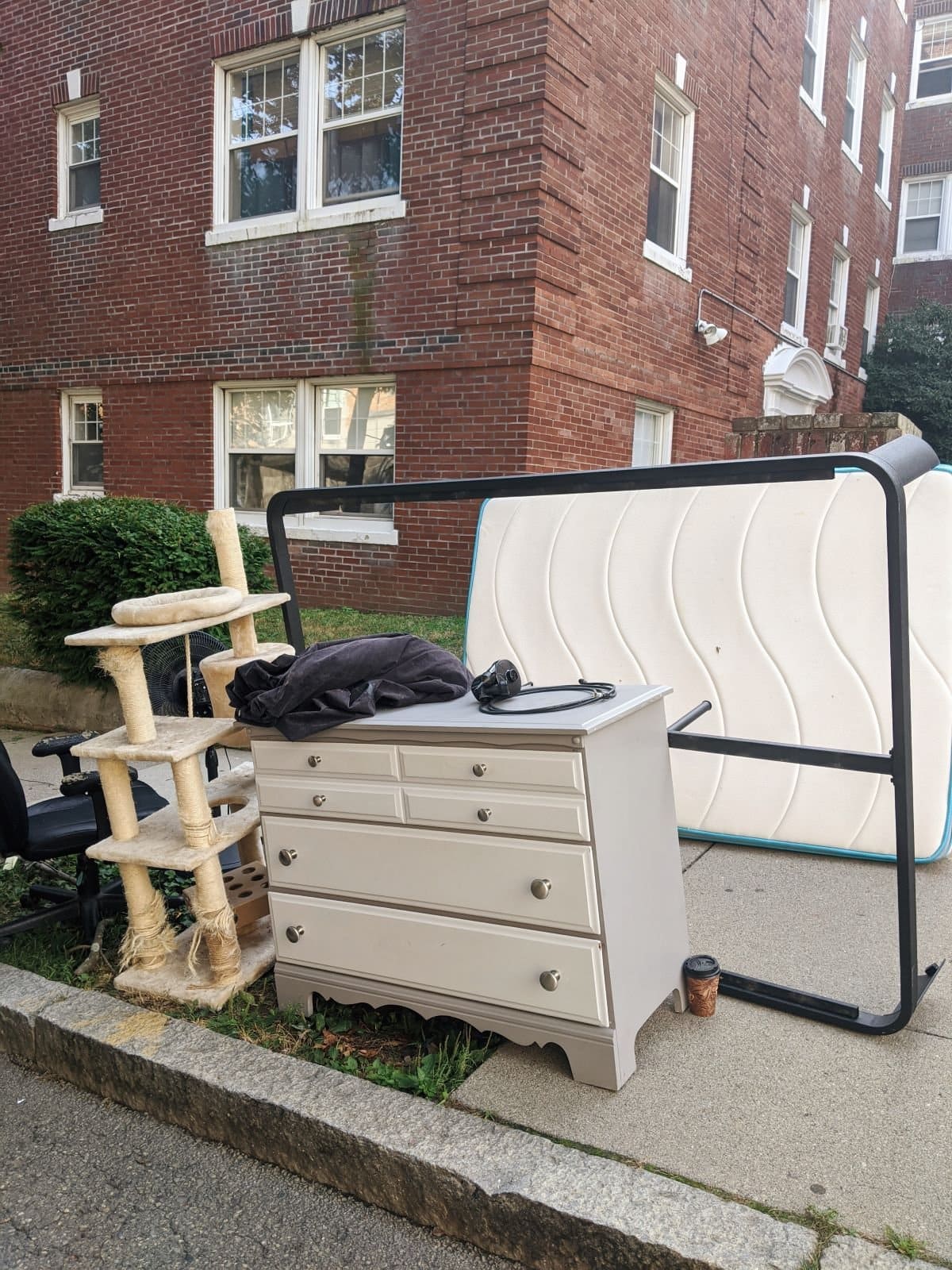 Since so many people move on September 1, there's tons of discarded furniture and other household items leading up to the big day. It's actually even called Allston Christmas in Allston.
Boston Housing Scams to Watch Out For
There are plenty of housing scams, especially when it comes to listings with more affordable rent. Here's what to look out for:
1. Places that are too good to be true
If you see a listing with beautiful images and a super low price relative to rent in the area, run away. This is especially prevalent on Craigslist, where people will try to entice potential renters with fake listings.
2. Requesting a deposit without seeing the place
Sometimes you'll reach out to learn more about a listing, and the poster will tell you that the current renter is away or too busy, so you can't see the apartment. But, you can reserve the super in-demand apartment by putting down a deposit without ever visiting the place! Sounds very trustworthy, right?
If this happens, drop all contact with the poster and report them as a scam on Craigslist or to the Facebook group admins.
3. Requesting payment before signing a lease
This one is somewhat iffy, as I've had friends tell me that landlords have asked for deposits to "reserve" your spot after you visit; this is to avoid potential issues with people changing their minds.
However, in my experience, I've signed the lease and then paid the deposit. You should be able to at least see the lease before putting any money down, and I'd see it as a red flag if the landlord isn't willing to show you the lease beforehand.
You can also suggest signing the lease and paying the deposit at the same time by meeting in-person.
4. Subletting without landlord knowing
Sometimes these "under the table" sublets go by with no issues, but if the landlord finds out, you could get kicked out. The person subletting their room could also take your money without giving you access to the room, and you'd have no legal rights.
If you're considering a sublet, ask upfront whether the landlord knows and whether there will be a lease or rental agreement.
---
I hope this helps, and best of luck with your apartment search! Let us know if there are any other tips you'd add to the list.