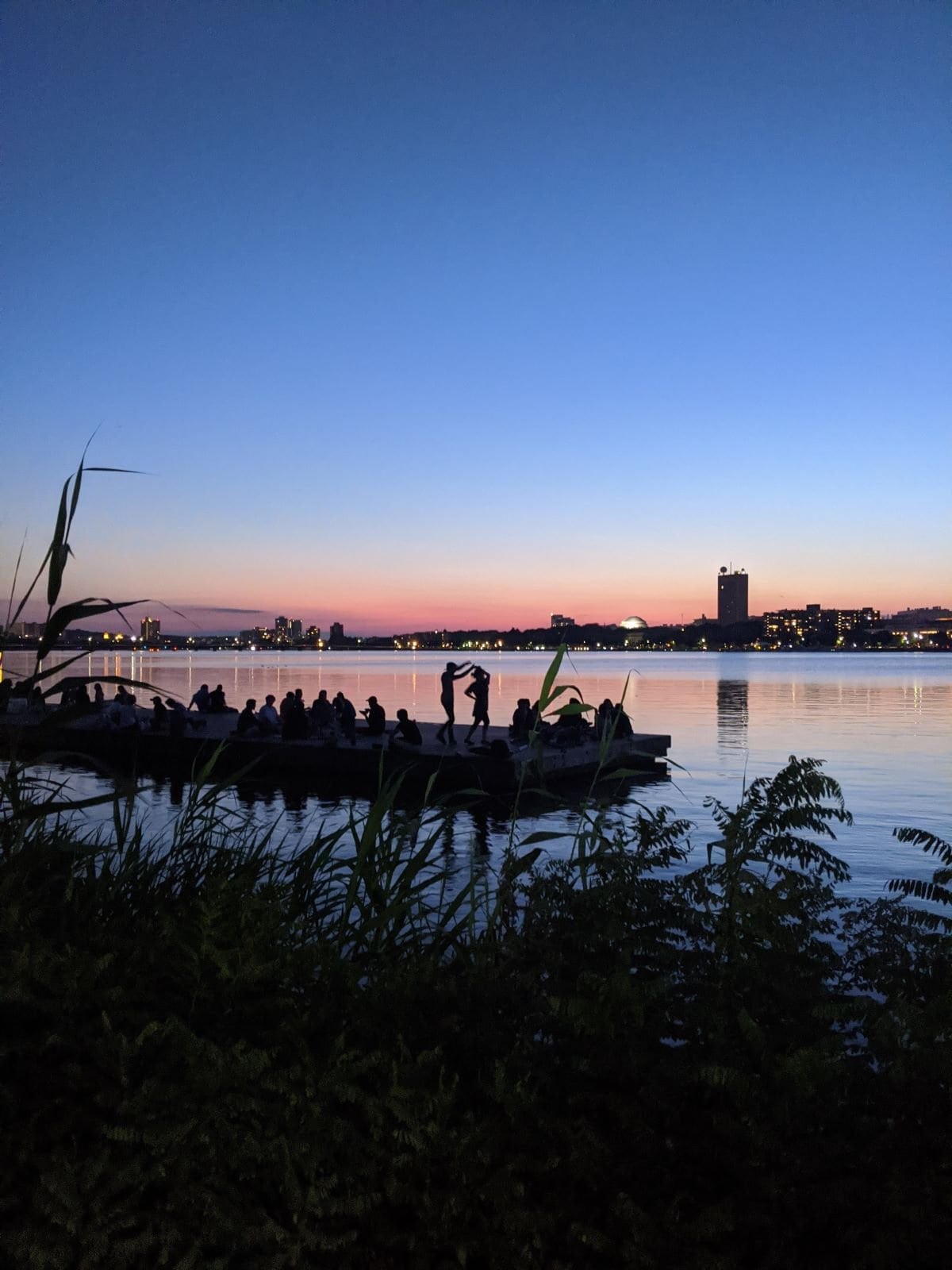 You've done all the classic things to do in Boston—you've walked the Freedom Trail, ate at Faneuil Hall, wandered the Museum of Fine Arts, saw a game at Fenway Park, and visited the Boston Public Library. So, what's next?
Whether you've been living in Boston for a while, or you simply want an offbeat adventure during your visit, here are some of the best hidden gems in Boston. Stay till the end for a free, interactive map of these unusual things to do in the city.
Hidden Gems in Boston: Unusual Things to Do
1. Relax at Corey Hill Park (Brookline)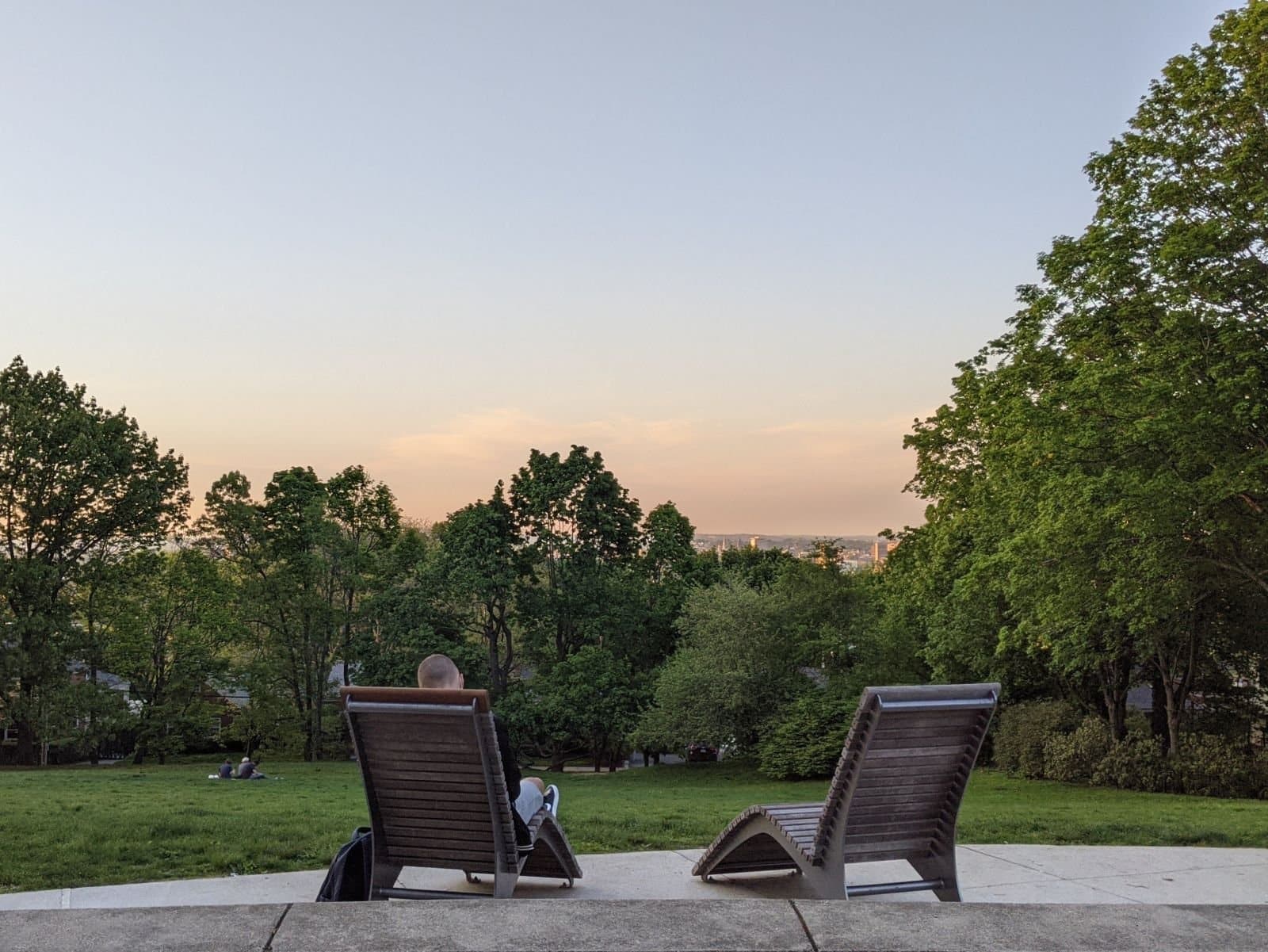 Nestled in a residential area, Corey Hill Park has a lovely view of the city—though be prepared to trek up the steep Summit Ave! On the other side of the hill, there's a big playground, making it the perfect park for kids.
Plenty of adults and teens come to the park as well, just to relax. There are picnic tables, two hammocks, and lounge chairs at the top of the hill, along with a sprawling grass field.
2. Sip a latte at Cafe Susu (Back Bay)
You wouldn't expect a cafe in a suit store, but Cafe Susu by Suitsupply is just that. The interior is small but stunning, featuring retro furniture and intricate wallpaper. You can even watch the tailors in the backroom as they alter the suits brought into the store.
Sit at the bar, or grab a table with your friends (you may have to compete with the local students who often come here to study). The drinks are a bit on the pricier end at ~$5 and up, but they're quite unique (think lavender lattes).
3. Get lovely views of the city on Spectacle Island (Boston Harbor Islands)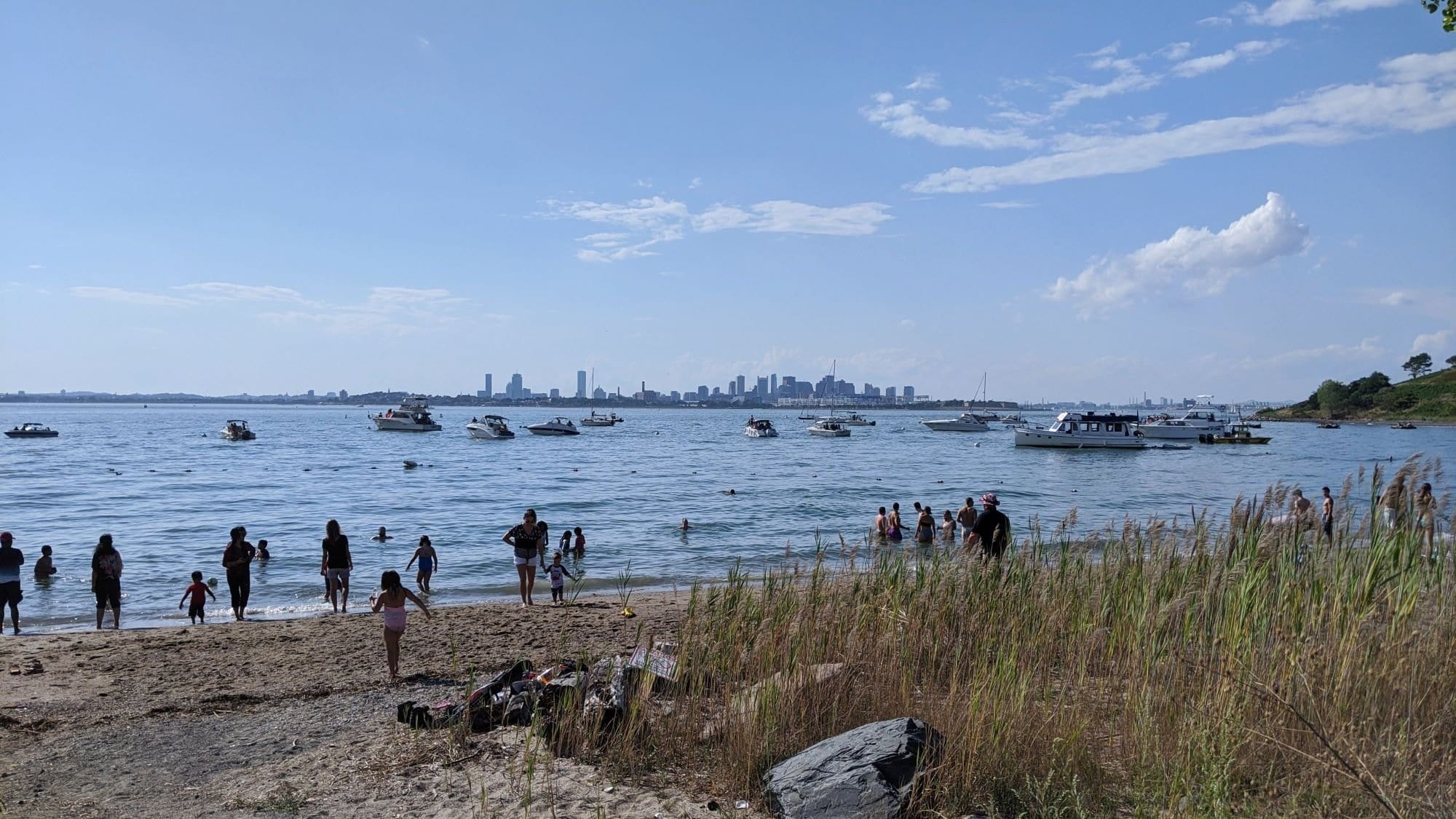 Spectacle Island is 20-minute ferry ride away from the city, offering lovely views of the Boston skyline, a sandy beach, and easy walking trails. The island is quite small and is mostly open, grassy fields, making it the ideal spot for sunbathing and picnicking (though you might want to bring an umbrella for shade). Another popular activity is looking for sea glass on the beach.
Foragers will appreciate the abundance of wild blackberry bushes, which are in-season starting late July through early August.
The ferry runs through the summer months, and a round-trip ticket costs $18-25, depending on your age. Make sure to reserve online since tickets can sell out, especially on the weekends.
4. Admire the fancy sneakers at Bodega (Back Bay)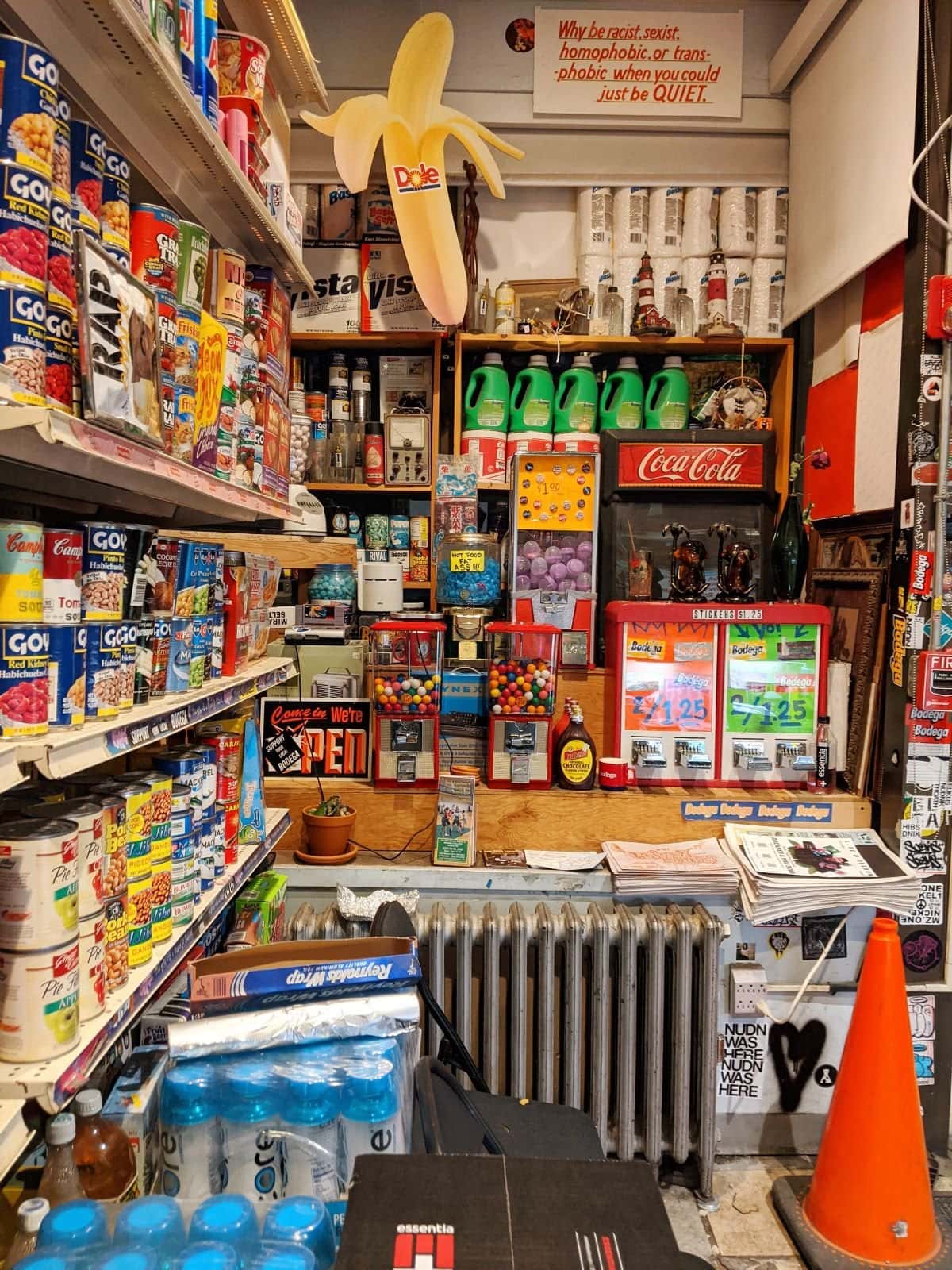 What looks like a regular grocery store out front is actually a high-end sneaker and clothing shop. Enter the bodega and find the secret entrance behind a vending machine facade on the right.
The selection is small and extremely pricey, but it's a fun place to check out, even if you're not going to buy anything.
5. Swim or sunbathe at Crystal Lake (Newton)
One of the few swimming holes near Boston, Crystal Lake is nestled in a wealthy neighborhood in Newton. In the summer months, locals flock here to go swimming, kayaking, paddleboarding, and fishing. There is a beach with a bathhouse and lifeguards where a day pass costs $15 for non-Newton residents, and $5 for residents.
Many people enter the water at Cronin's Cove and Levingston Cove, however, where entry is free (there are just no lifeguards or bathhouse). Cronin's Cove is a .3 mile walk from the Newton Centre T stop. It's not well-shaded, but has grass instead of sand and a larger patch of shallow water. Levingston Cove is half a mile away from the Newton Highlands T stop, and has sand and shade (pictured above). Many people enter the water here if they have kayaks or paddleboards.
The lake is sometimes closed due to bacteria concerns, so double-check online before making the trip. Despite this, I've been several times and this is my favorite swimming hole near the city.
Learn more about Crystal Lake in my guide to Boston's swimming holes.
6. Picnic at the Kendall Square Roof Garden (Cambridge)
Looking for a little bit of greenery in the middle of the city? The Kendall Square Roof Garden is nestled on top of a parking garage in the heart of Cambridge. It's been closed for renovations, but is set to reopen in Summer 2022. There, you'll find picnic tables, benches, community events, and lawn games. Entry is free.
7. Check out the beautiful Boston Athenaeum (downtown)
The Boston Athenaeum is a beautiful historic library just a few blocks from the Boston Common. The iconic 5th floor reading room is one of the most instagrammable places in Boston, with its white arched ceilings and colorful rows of books. There's also a balcony with a close-up view of the city skyline.
A day pass costs $40, and you have access to the entire library. Pre-COVID, you were able to get a day pass to the first floor only (not the most exciting) and see the rest of the library on a $2 tour. The current $40 is pretty pricey, and I personally wouldn't recommend it unless you're planning to spend the whole day there, but hopefully the old passes and tours return in the future.
8. Visit the Mapparium (Back Bay)
Built in 1935, the Mapparium is an immersive stained-glass globe that's 3 stories tall! You can enter the globe on a guided tour and see how much the world/map has changed after all these years. Even if you aren't a history buff, the globe itself is beautiful and worth a visit.
Tickets for kids under 17 are free, while they cost $6 adults; you must reserve in advance during this time. While you can't take photos of the actual globe, there is a backdrop in the lobby that you can use.
9. Have high tea at the Boston Public Library (Back Bay)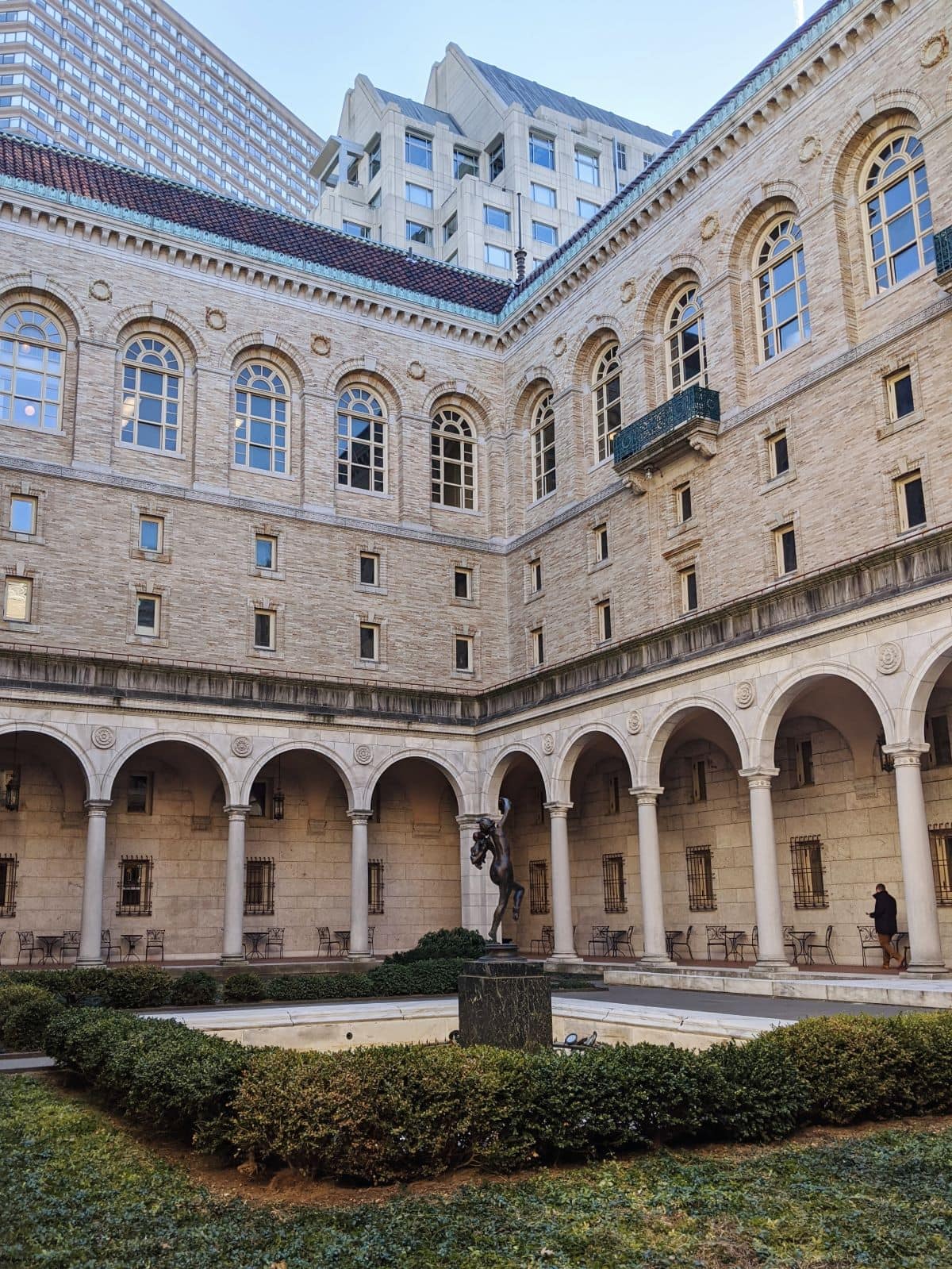 The BPL is certainly not a hidden gem, but you may not know about their Courtyard Tea Room. There, you can enjoy a classic afternoon tea from Wednesday through Saturday, with the weekdays being $12 cheaper ($56 vs $68 per person). It is quite a splurge, so if you're wanting to spend a little less, you can also order a la carte teas, cocktails, and "bar bites" at the Map Room Tea Lounge. Either way, be sure to make a reservation online before going.
If you're plant-based, the afternoon tea doesn't look super vegan-friendly (though there are vegetarian options), so I'd recommend my favorite Boston vegan restaurants instead.
10. Spend the evening at the Night Shift Beer Gardens (Back Bay, North End, Allston, Cambridge)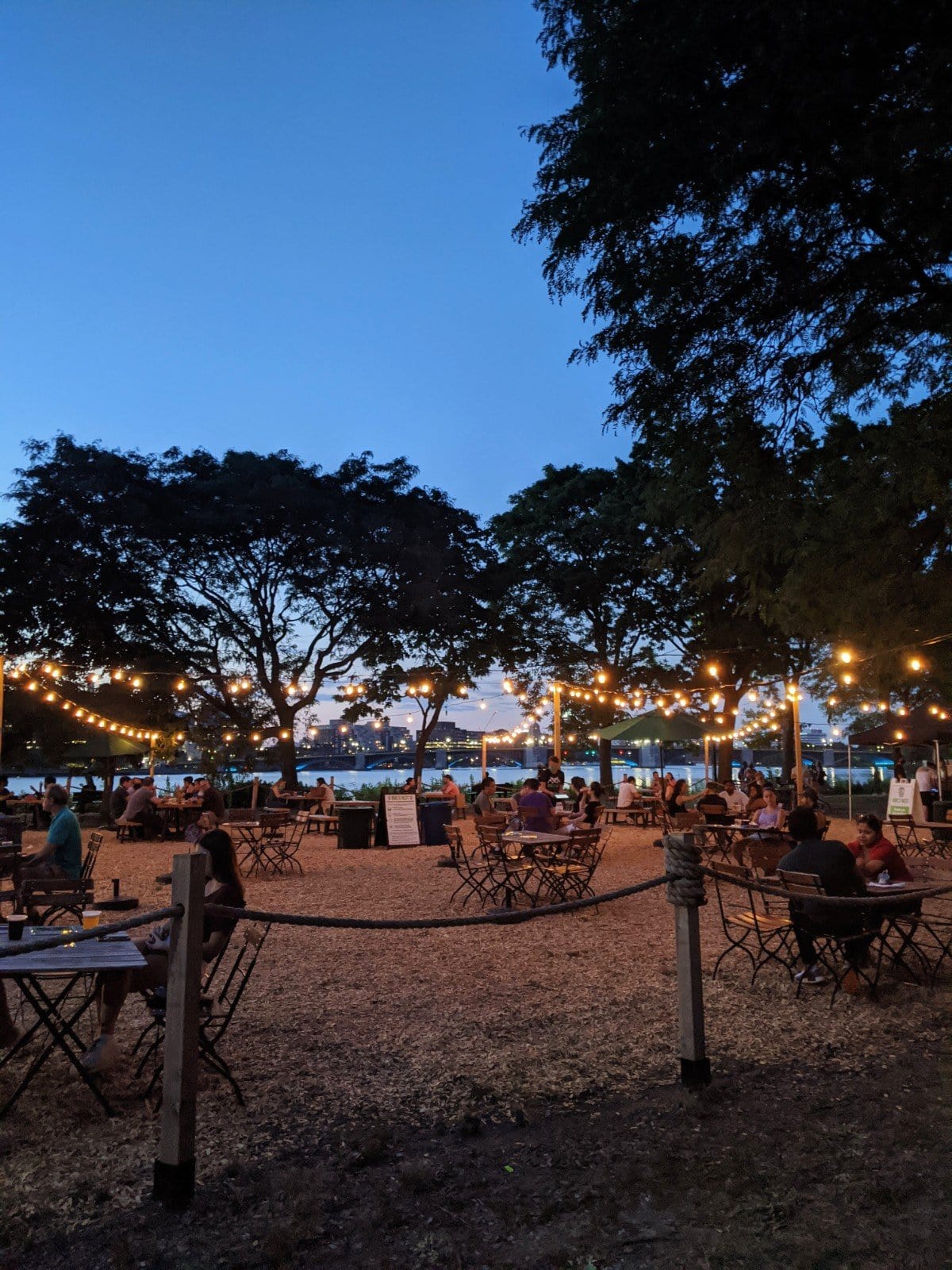 The summer beer gardens by Night Shift Brewery are scattered across the city. These beer gardens are a great way to spend the evening, especially if you go to the Back Bay/Esplanade location, where you can watch the sunset over the Charles River.
There are no reservations and you simply walk in to get a table. If beer isn't your thing, they do have wine, non-alcoholic beverages, and snacks.
11. Stroll through Hall's Pond Sanctuary (Brookline)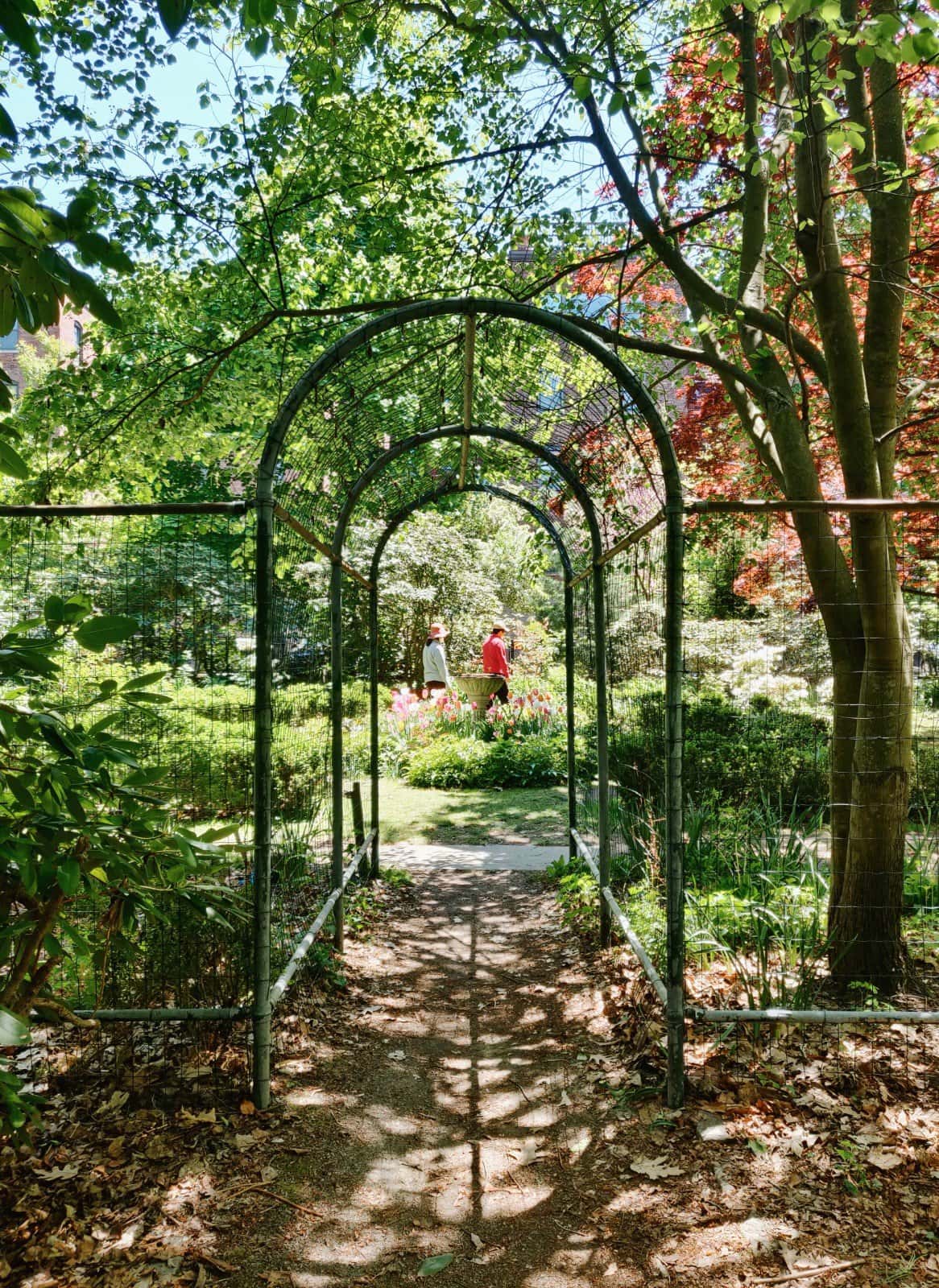 This small wildlife sanctuary is a lovely place to go on a walk or have a picnic. It's especially beautiful in the spring when all the flowers and trees blossom. If you're lucky, you may spot a heron or some carp.
Outside of the sanctuary, there's even more park space, where you'll find tennis courts, a baseball field, and picnic tables. Families and friends often gather here to relax on the weekends and in the evenings.
12. Browse through the SoWa vintage market (South End)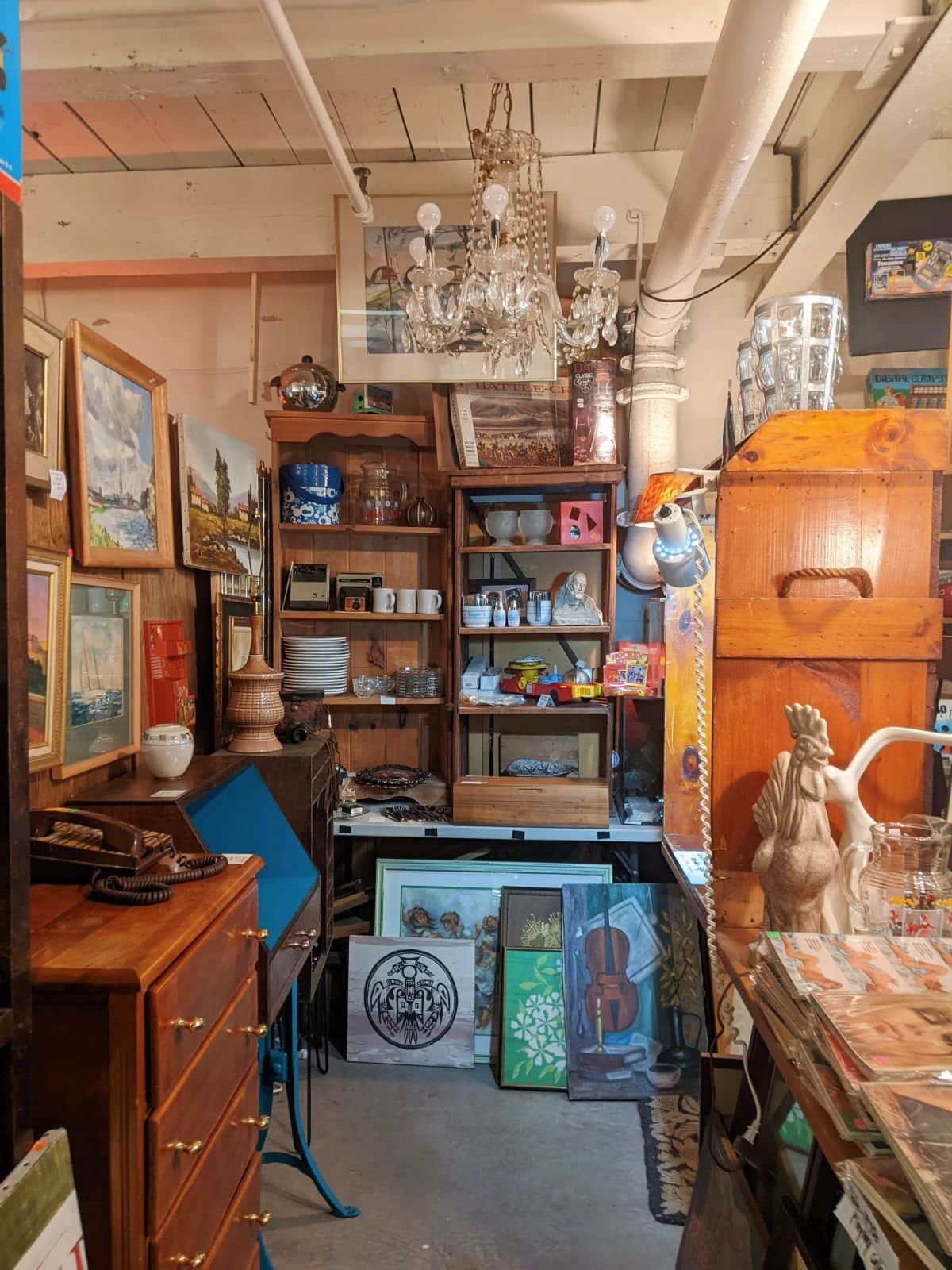 The SoWa Vintage Market features a variety of vendors, ranging from clothing to furniture to housewares. Prices are on the higher end, but it's still a fun place to window shop, even if you don't buy anything. The market is open weekly on Sundays from 11am-4pm.
After you swing by the market, you can walk upstairs to the independent art galleries and admire the work of local artists.
Map of Boston's Hidden Gems
Here's an interactive Google Map of all these spots. Click the icon on the top left to see the names of these places.
Let us know if there are any other hidden gems you'd add to the list!